5 Ingredient Brownies
Posted January 2023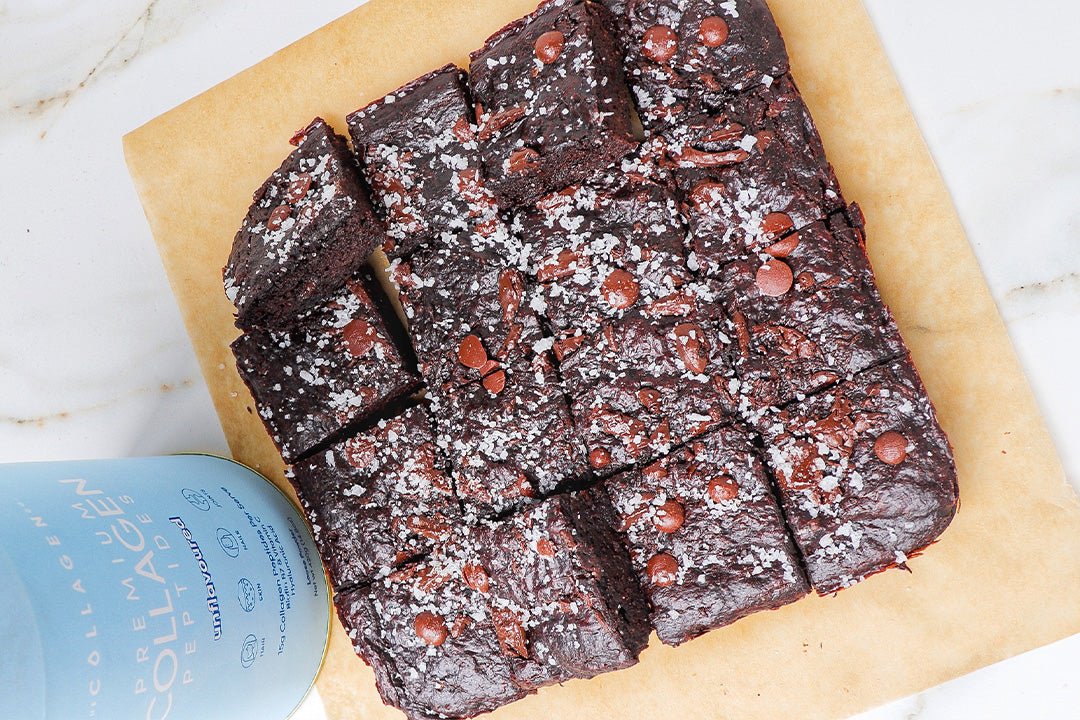 Are you a chocolate lover looking for a healthier alternative to traditional brownies? Look no further! Our healthy, 5 ingredient brownie recipe is not only gluten and dairy free, but it's also high in protein and includes collagen for the ultimate boost in hair, skin, and nail health. Plus, it's so easy to make that even the most inexperienced baker can whip up a batch in no time. With just a few simple ingredients, you'll have delicious, guilt-free brownies ready to enjoy in no time. So why wait? Give our healthy, collagen-packed brownies a try and indulge in some chocolatey goodness without the guilt. Your taste buds (and your hair, skin, and nails) will thank you!
Gluten Free | Grain Free | Flourless | NO Added Sugar
Ingredients
3 large bananas (300g)
1 cup smooth peanut or almond butter
1/2 cup dark cocoa powder, packed
4 scoops Unflavoured Collagen
80g dark chocolate, chopped
Method
Preheat the oven to 160C and line a square baking pan with baking paper.

In a large bowl, mash the bananas then add the nut butter, cocoa powder, collagen and half of the chocolate. Stir until well combined.

Pour into the baking pan and top with the remaining chocolate.

Bake for about 28-30 minutes. Cool then slice and enjoy!