Candy Cane Collagen Blondies
Posted December 2021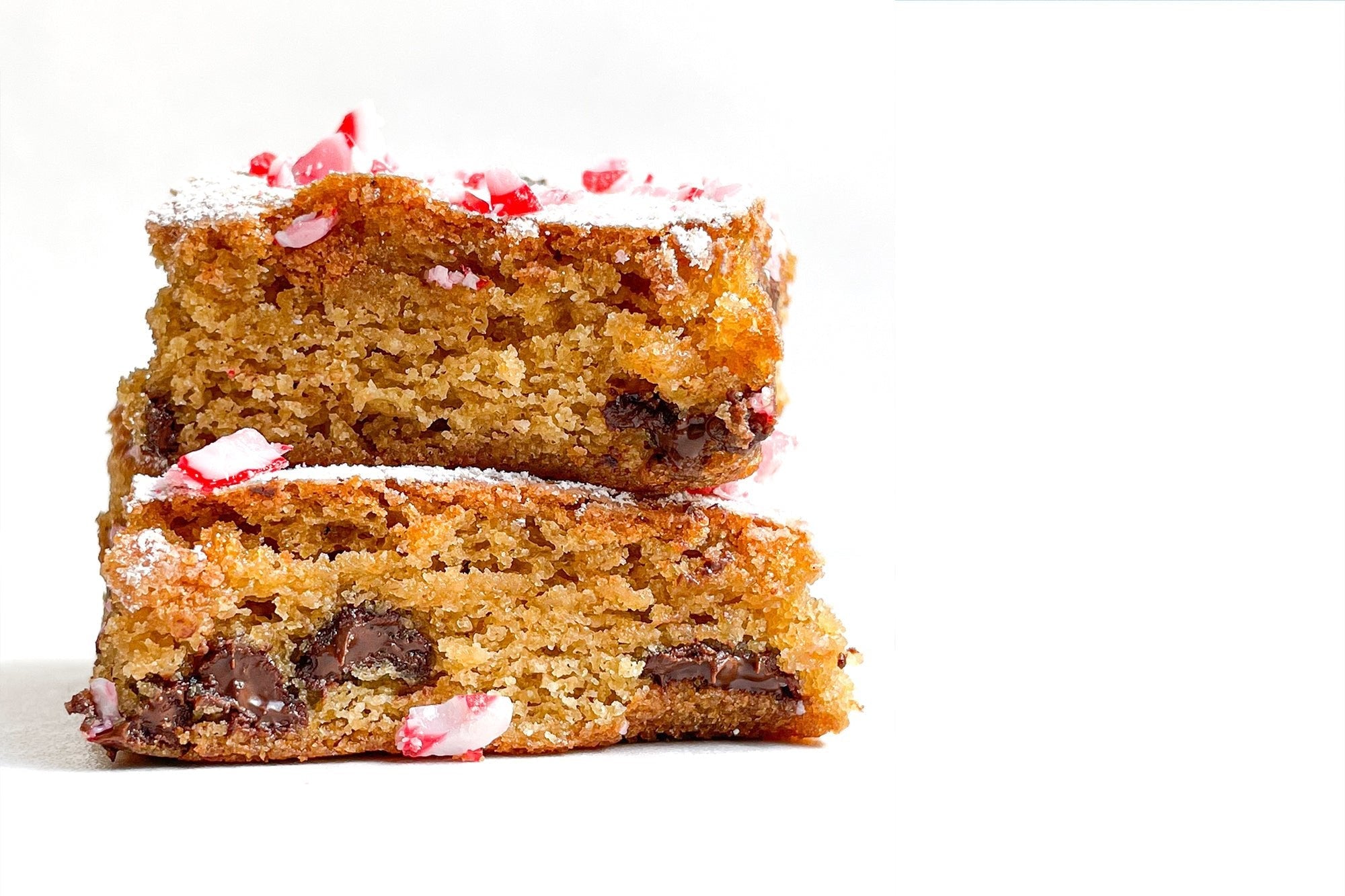 'Tis the season to be glowing... Not sure what to bring to Christmas lunch this year? Well, this is the perfect dessert recipe for your loved ones to dig in to! A tasty collagen dessert with a Christmas twist.
Serves 9
Refined Sugar Free | Gluten Free Option
INGREDIENTS
115g Organic Butter (melted) 
1 Cup Coconut Sugar (or granulated sweetener of choice)  
1 Large Organic Egg 
1 tsp Pure Vanilla Extract
1/4 tsp Sea Salt 
1 Cup Self Raising Flour (or gf substitute) 
1 Scoop The Collagen Co Passionfruit Mango Collagen 
1/2 Cup Dark Chocolate Chips 
MEHTOD
Preheat oven to 175C. Line a 20cmx20cm baking dish with parchment paper.

In a medium bowl, stir melted butter and sweetener of choice until blended. Add the egg, vanilla and salt. Stir vigorously until smooth.

When the batter looks well blended, add the flour, stir until fully incorporated. Sprinkle in the collagen. The batter will be quite thick. Stir until the batter is pulling away from the bowl edges.

Fold in the chocolate chips. Spread the batter evenly in the prepared baking dish. Bake for 20 to 23 minutes or until golden yet still gooey in the centre. Allow to completely cool before removing from the tray.

When ready to serve, sprinkle over some icing sugar and crushed candy canes (optional). Enjoy!