Collagen Berry Oat Breakfast Cups
Posted March 2023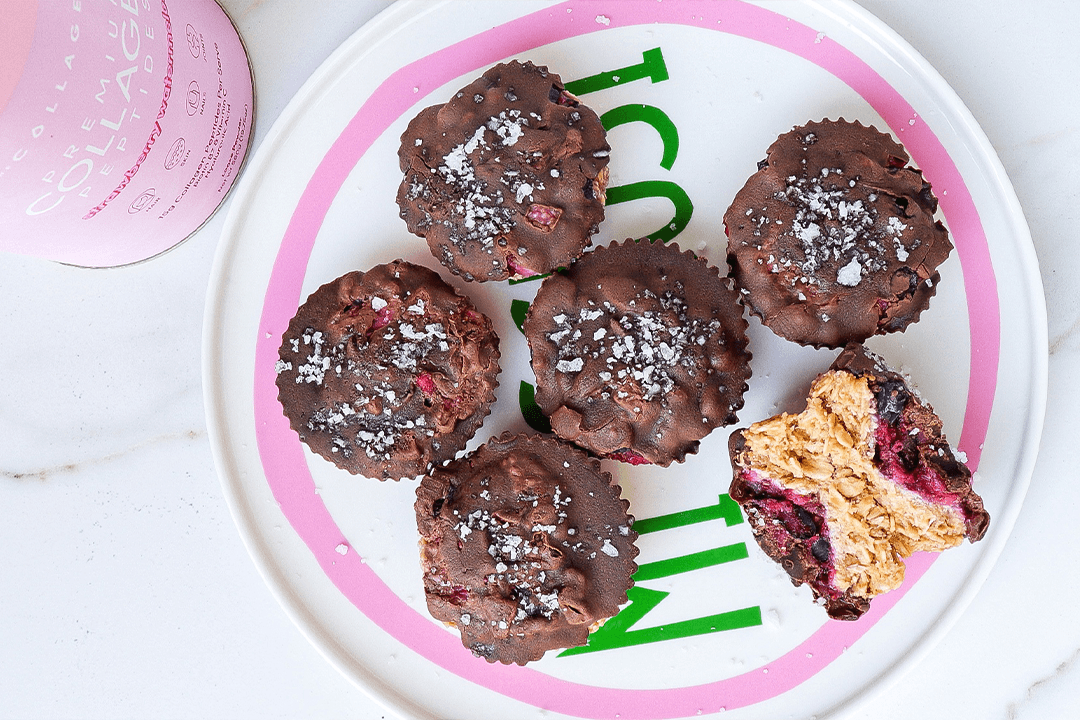 Looking for a healthy, no-bake treat that's perfect for breakfast or a mid-day snack? Look no further than our delicious Collagen Berry Oat Cups! These gluten-free treats are loaded with nutritious ingredients like rolled oats, peanut butter, and berries, and include our Strawberry Watermelon Collagen for an added boost of hair, skin, and nail health. Plus, they're completely free of added sugars, so you can indulge guilt-free. And did we mention they're no-bake? That's right - simply mix up the ingredients, press into muffin cups, and refrigerate until firm. Top with a drizzle of dark chocolate for an extra touch of decadence. Trust us, your taste buds (and your body) will thank you!
No Added Sugar | Fruit Sweetened | No Bake
Ingredients:
1 banana
1 cup rolled oats
1/2 cup peanut butter
2 scoops Strawberry Watermelon Premium Collagen Peptides
1 1/2 cups raspberries and blueberries
150g dark chocolate
Sea salt
Method:
Line a muffin tin with 6 liners.
In a bowl mash the banana then add the oats, peanut butter and collagen. Mix well to combine.
Divide the mixture into 6 portions, roll into balls and press down into the centre of each muffin liner.
Mash the berries with a fork and add 1 tablespoon to each cup.
Melt the chocolate then pour over each cup, spreading over the berry mixture in an even layer. Sprinkle with salt if desired. Refrigerate for at least 1 hour to harden or freeze for 20 minutes. Enjoy!