Collagen Biscoff Oats
Posted October 2021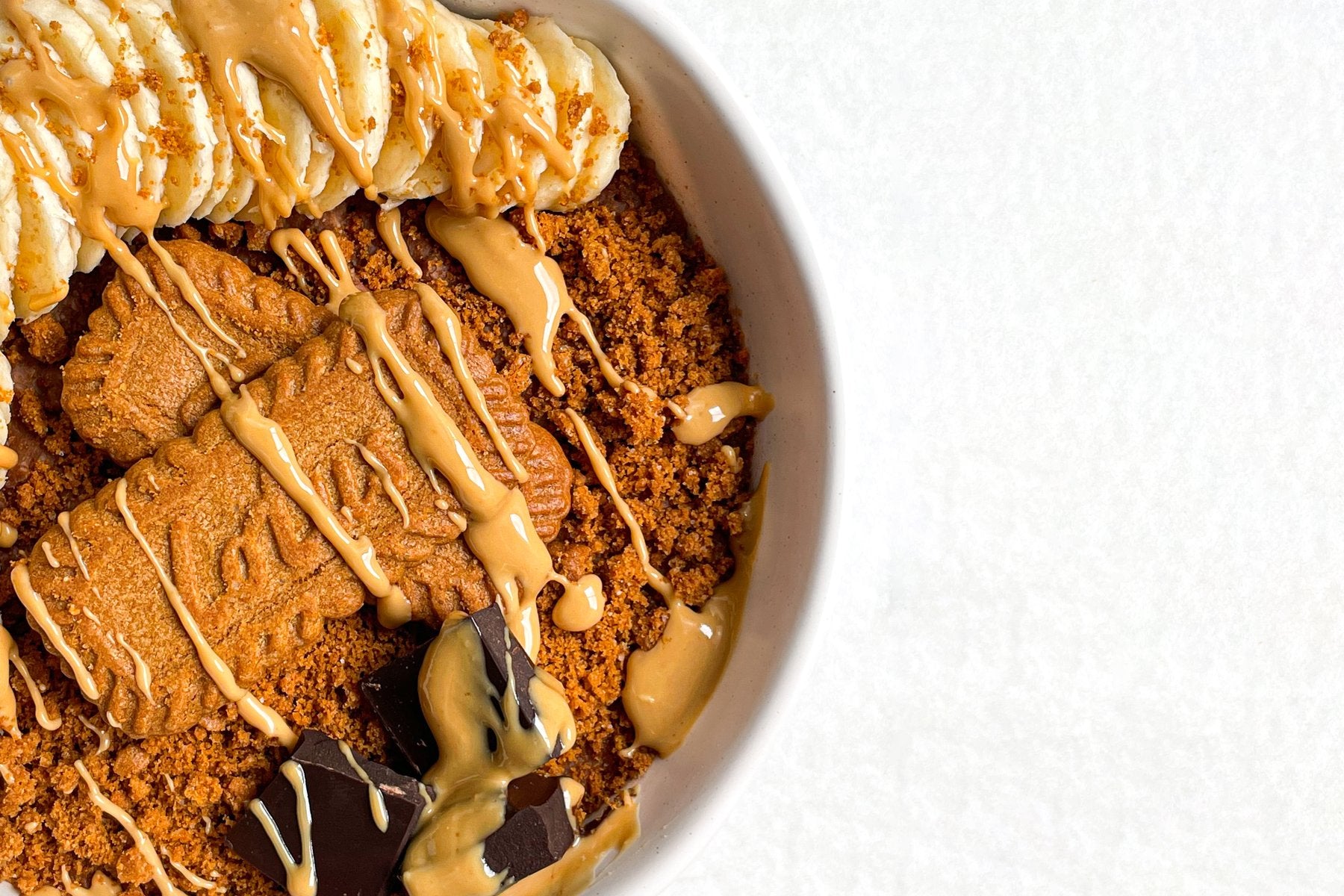 Who doesn't love a healthy breakfast that feels like a treat with every bite! Our Biscoff oats recipe will leave you licking the bowl clean... Not only is this mouth-watering recipe high in protein, but it's a new way to get your daily dose of beauty with Premium Collagen Peptides.
Serves 1
High Protein │ Under 5 Minute Recipe  


INGREDIENTS


Oatmeal
1/2 Cup Quick Oats
2/3 Cup Oat Milk
1 Tbsp Biscoff Spread
1 Scoop The Collagen Co Unflavoured Collagen Powder  
1 Tbsp Cacao Powder 
1 Tbsp Maple Syrup 
½ tsp Vanilla Extract  


Toppings 
Sliced Banana 
Lotus Biscoff Cookies (crumbled) 
Smooth Peanut Butter
Dark Chocolate (chunks) 
METHOD
To a microwave safe bowl add all oatmeal ingredients. Mix well. Place into the microwave for approximately 2 minutes. Stirring occasionally.

When ready to serve, top with banana, lotus cookies, peanut butter and dark chocolate chunks. Enjoy!