Collagen Mini Pavlova
Posted May 2021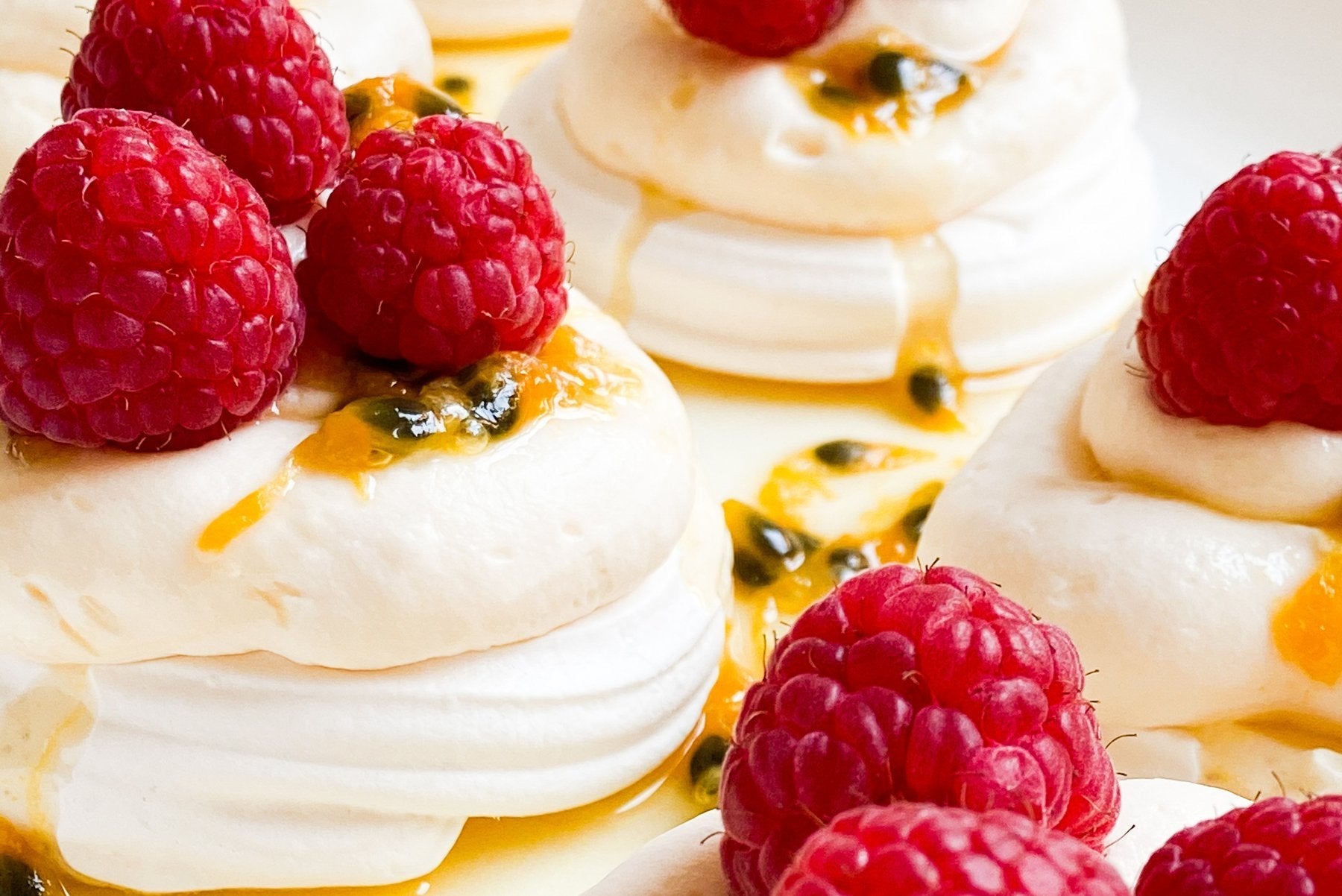 The perfect recipe for your next party, this bite size dessert will leave your guests wanting more! Topped off with our Strawberry Watermelon Collagen in a mouth-watering flavoured cream topping.
Low Carb │ Gluten Free │ Refined Sugar Free 
INGREDIENTS
Pavlova Base
6 Egg Whites (room temp)
1 1/2 Cups Granulated Monkfruit Sweetener
2 tsp Cornstarch
1/2 Tbsp Fresh Lemon Juice
1/2 Tbsp Pure Vanilla Extract
Strawberry Watermelon Cream
2 Cups Thickened Cream
2/3 Cups Powdered Monkfruit Sweetener
2-3 Scoops The Collagen Co Strawberry Watermelon Collagen
To Serve
Fresh Raspberries
Drizzled Passionfruit
METHOD
Preheat the Oven to 110⁰C. Line a large tray with parchment paper. Using a stand or hand mixer, beat the egg whites until soft peaks form. With the mixer on, gradually add the sweetener and beat until smooth and glossy.
Using a spatula, quickly fold in the lemon juice and vanilla extract. Follow with folding in the corn starch. Mix until well blended.
Pipe meringue into small nests onto the parchment paper. Indent the centre with a spoon to allow room for cream. Bake for 1 hour and 15 min then turn the oven off and without opening the door, let meringue sit in the hot ovenanother 30 min. Allow to cool on a wire rack.
Meanwhile, beat the thickened cream using a stand or hand mixer, slowly adding in the sweetener. Sprinkle in the collagen. Continue to beat until thick and spreadable. Pipe frosting onto the pavlova and top with fresh fruit.