Delicious Collagen Pancakes
Posted September 2020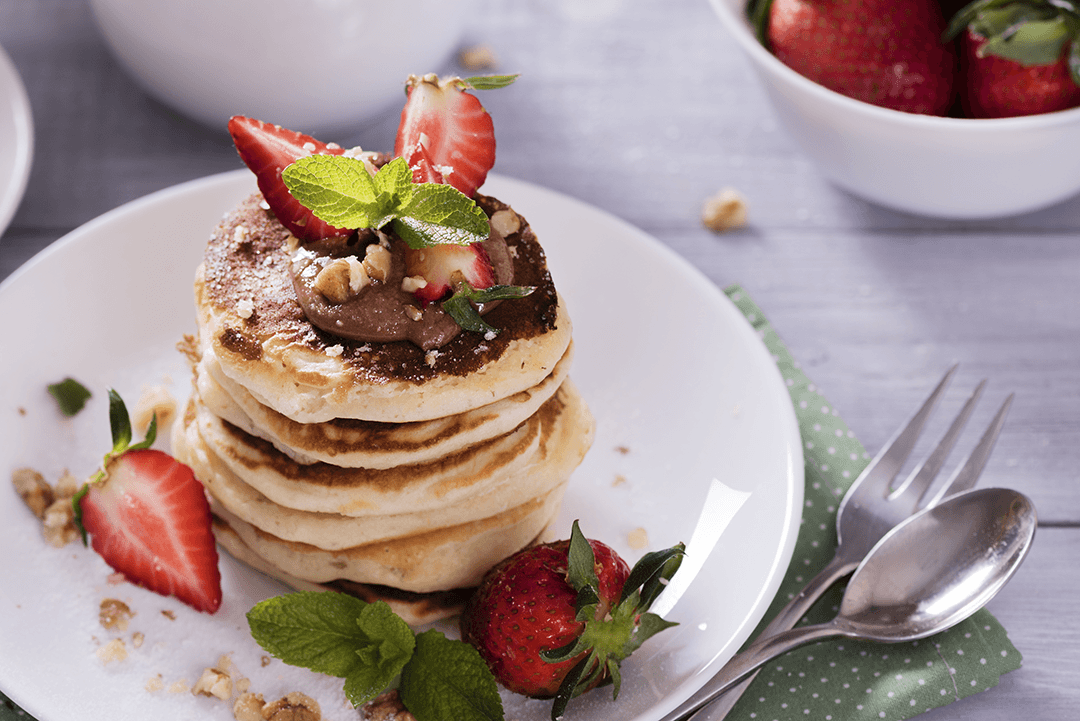 The perfect weekend treat! These delicious collagen pancakes will satisfy your sweet tooth without the guilt. Packed with 15g of
unflavoured premium collagen peptides
from grass-fed bovine, these fluffy collagen pancakes will indulge your dessert cravings whilst giving you all the benefits of collagen including supple skin, luscious hair and healthy joint function.
INGREDIENTS
       2 eggs
1 mashed banana
3 tbsp filtered water or almond milk 1 tsp baking powder
1 tbsp flaxseed meal
1 tsp cinnamon
1 serve unflavoured The Collagen Co. Premium Collagen Peptides
1 tsp oil of choice (I use extra virgin coconut oil for pancakes)
METHOD
In a large bowl, mash bananas and eggs. Add remaining ingredients except for oil.

Heat a pan on medium and add oil, gently pour mixture into desired

Pancake size.

Cook for 2-3 minutes each side or until golden brown.
NUTRITIONIST TIP
My favourite toppings are organic pure maple syrup with fresh strawberries or melted 80% dark choc with berries and coconut yoghurt.
Marina Martic - Clinical Nutritionist 
Marina Martic is an accredited clinical nutritionist. As a practising clinical nutritionist, Marina is passionate about health optimisation through nutrition, movement and lifestyle habits. Her approach is fresh, integrative and evidence-based. Her philosophy is holistic – focusing on nutrition, movement and total lifestyle as a means of achieving optimal health and wellbeing.
Working with hundreds of clients, Marina has helped them achieve their sought-after health goals with a big focus on functional nutrition.