Anti-frownie Collagen Brownies
Posted June 2021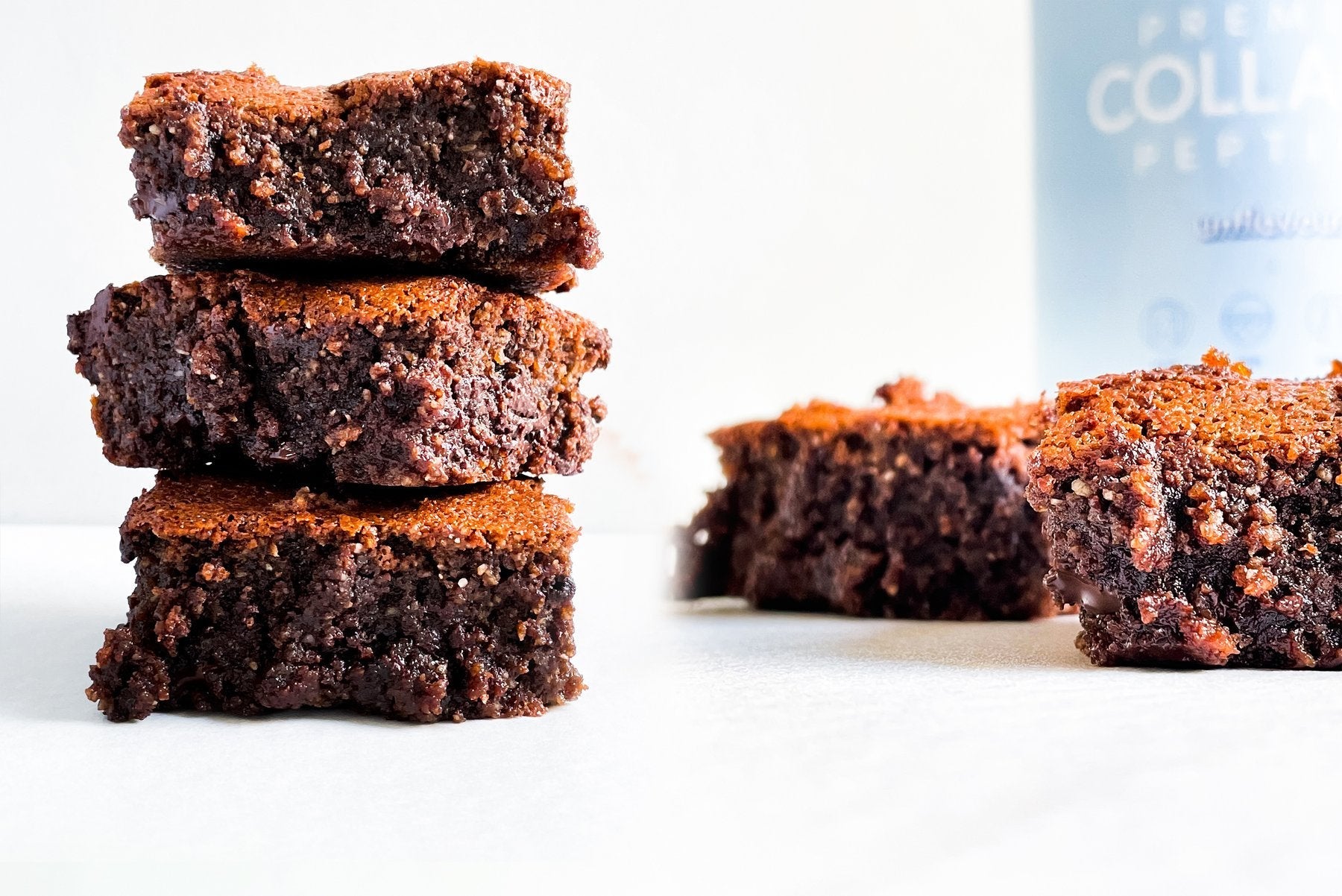 They say a brownie a day keeps the frownies away, especially with the added anti-ageing benefits of our Premium Collagen Peptides! This is our favourite healthy brownie recipe: fudgy, rich and refined sugar FREE.
Throw away the box brownies and make these addictive, easy collagen brownies... that are not only Gluten Free, but have our secret ingredient for beauty from the inside out: Our Premium Collagen Peptides! 
 Gluten Free │ Refined Sugar Free 


INGREDIENTS
Serves 9
1 cup Almond Flour
1/4 cup Cocoa Powder
3 Organic Eggs
1 1/2 cup Coconut Sugar or Monkfruit Sweetener
4 scoops Unflavoured Premium Collagen Peptides
125g Unsalted Grass Fed Butter (melted)
1 tsp Pure Vanilla Extract
125g Dark Chocolate (chopped)
METHOD
Preheat the oven to 160⁰C. Grease and line a 20cm square deep baking tin with parchment paper and set aside.
In a large bowl, add all ingredients (except for chocolate chunks). Mix together until well combined. Sprinkle in chocolate chunks and stir in.
Pour into the prepared baking tin and bake for 30-35 minutes or until the brownie feels slightly firm (do not overcook -  you want the brownies to be soft and gooey in the centre.)
Allow to completely cool in the tin before turning out and cutting into slices. Enjoy!