Mixed Berry Collagen Custard
Posted June 2022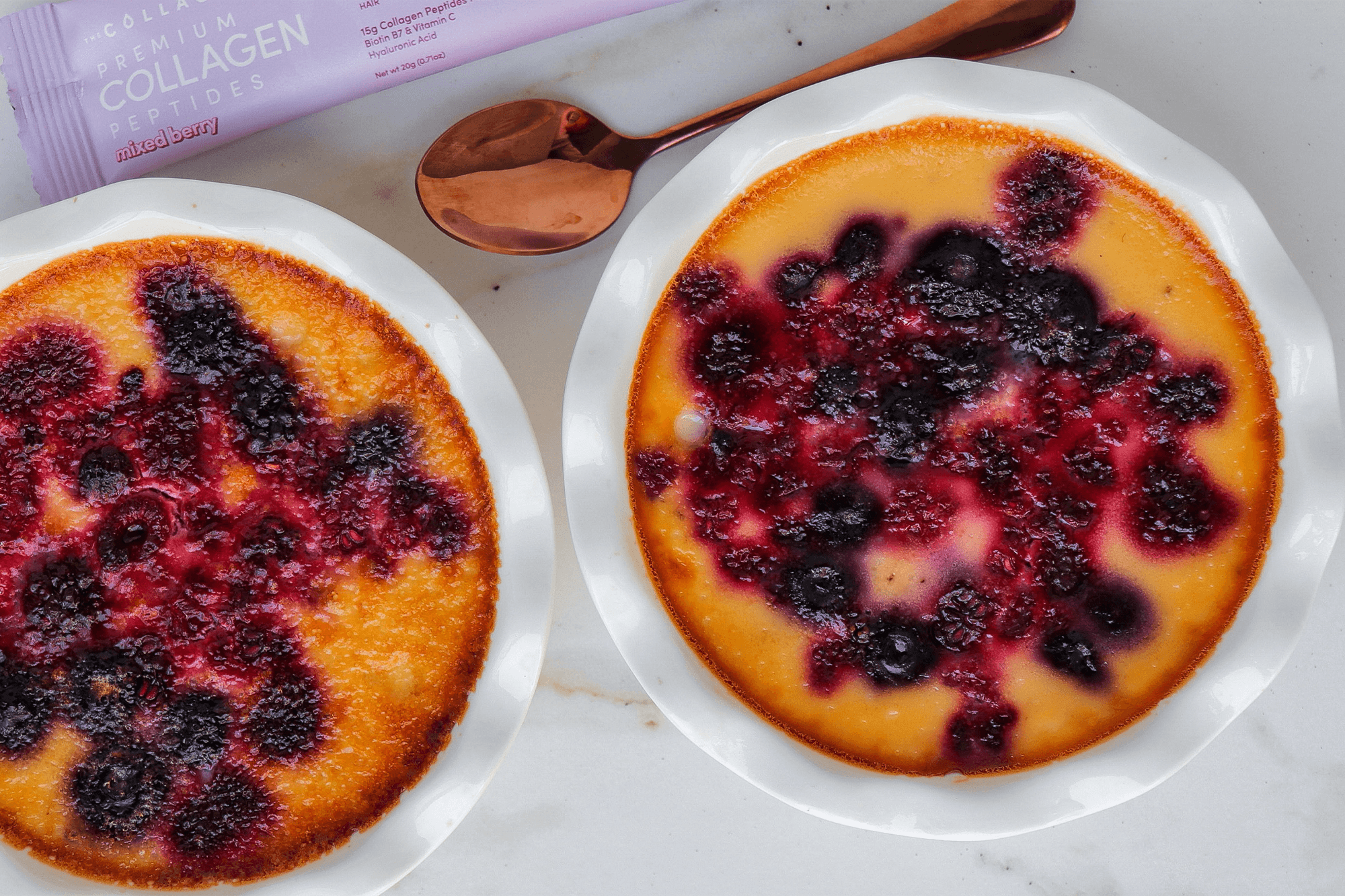 This SUPER easy custard recipe is going to be your new go-to, creamy, healthy, high protein Winter warmer! Dairy free, rich and delicious, this baked berry custard is the perfect easy snack for anyone.
DAIRY FREE  |  GLUTEN FREE  |  LOW SUGAR  |  HIGH PROTEIN  |  LOW CARB
Serves 2
INGREDIENTS
2 eggs
2 tablespoons maple syrup
1 cup milk of choice
1 teaspoon vanilla extract
2 scoops Mixed Berry Collagen Powder
½ cup mixed berries (fresh or frozen)
METHOD
Preheat oven to 180C/ 160C (fan-forced)

Place all ingredients except berries into a blender and combine until smooth.

Pour into 2 ceramic baking dishes or 1 larger baking dish and top with berries.

Place baking dishes into a larger roasting tray. Then fill the roasting tray with boiling water until it reaches halfway up the baking dish

Bake for 50-65 minutes, depending on the size of your baking dish. The custard will still be wobbly when you take it out

Let it sit in the remaining water in the roasting tray on the bench until cool. Eat warm or transfer to the fridge until cold and enjoy!