Tiramisu Collagen Cookies
Posted October 2023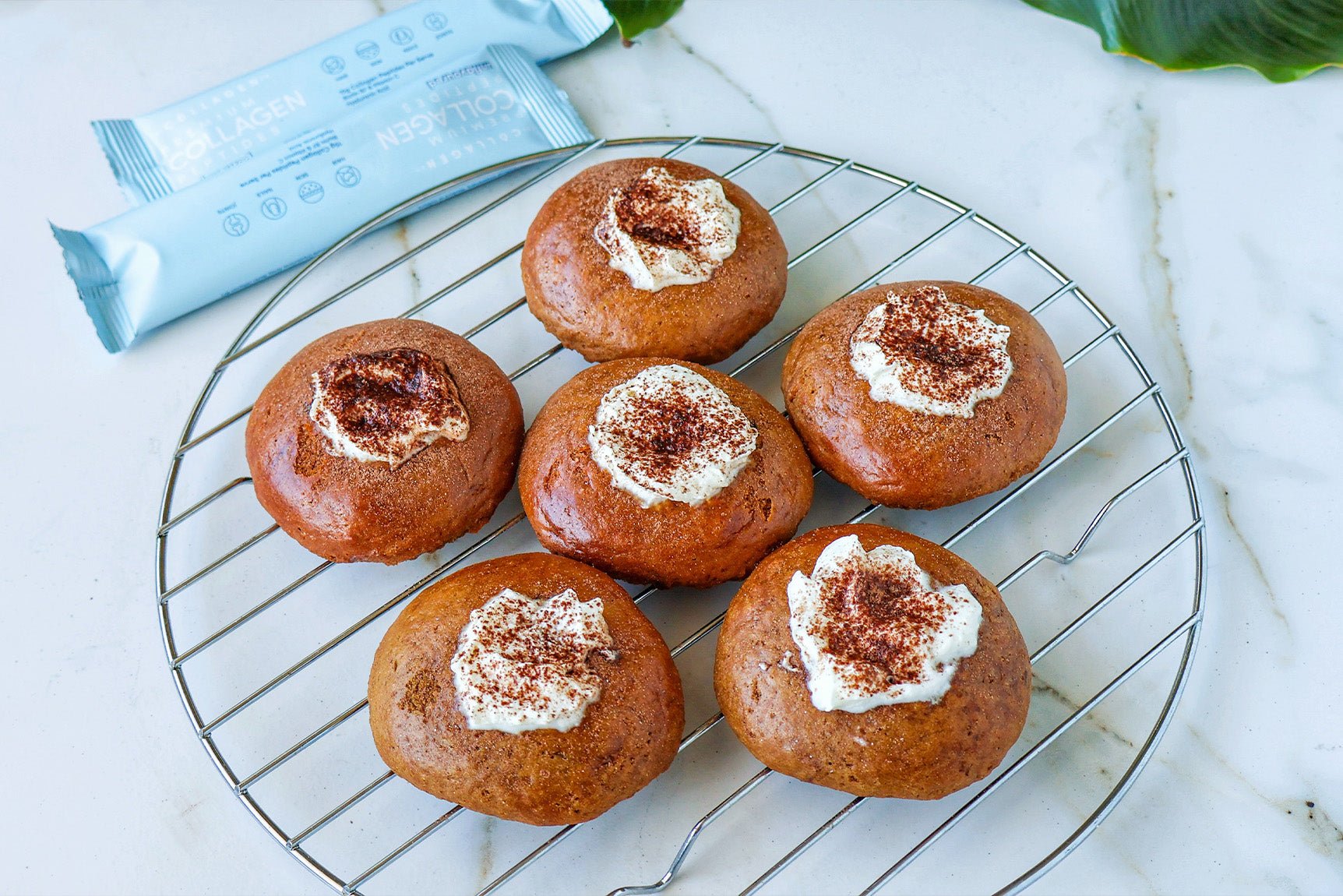 Our Tiramisu Collagen Cookies are about to redefine your cookie expectations. These delectable treats aren't just your ordinary cookies; they're a delightful fusion of tiramisu's rich coffee-infused flavours and the skin-loving benefits of collagen. Plus, they're a triple win - gluten-free, low in sugar, and completely free of eggs and oil. 
Gluten Free | Low Sugar | Egg Free | Oil Free
Makes 8
Ingredients:
2 tbsp instant coffee
1/4 cup milk of choice
1 cup gluten free flour
1/4 cup sweetener
2 scoops Unflavoured Collagen
1/2 tsp baking soda
¼ cup cashew or almond butter
1 tsp vanilla extract
Whipped cream, coconut whipped Cream or thick greek yoghurt
Method:
Preheat oven to 160C and line a baking tray with baking paper

Microwave the coffee and milk in a small bowl for 20 seconds to dissolve.

Add everything to a large bowl and stir to form a dough.

Divide into 8 balls and slightly flatten. Bake for 10-13 minutes or until golden.

Cool then top with cream or yoghurt and dust with chocolate powder. Enjoy immediately.