Creamy, yummy, and mega-satisfying
All without added sugar, truckloads of calories, or artificial sweeteners and flavours. Just real, clean, keto-friendly ingredients designed to help you lose weight, but not your glow. Also gluten- and soy-free.
29+ grams of satiating protein per serving
Formulated with a buffet of functional ingredients
Available in 3 deliciously slurpable milkshake flavours
Real Women. Real Results
See what our glowing customers have achieved in just 28 days with Glow Shakes.
Amy W.

I have lost a total of 15kgs and have dropped 19cm off my tummy. Now down two dress sizes!

Caitlin B.

I have lost a total of 7.8kg, I now fit back into my pre pregnancy jeans, and overall I'm feeling SO much more positive and confident.

Sarah G.

The biggest changes in noticed was my hair grew so fast, even my eyebrows grew back. My skins appearance is nicer and has a glow about it.
Shop Now

Bundles
Start your glowing transformation now...
in the most delicious way possible!
Take a closer look at our
Glow Shakes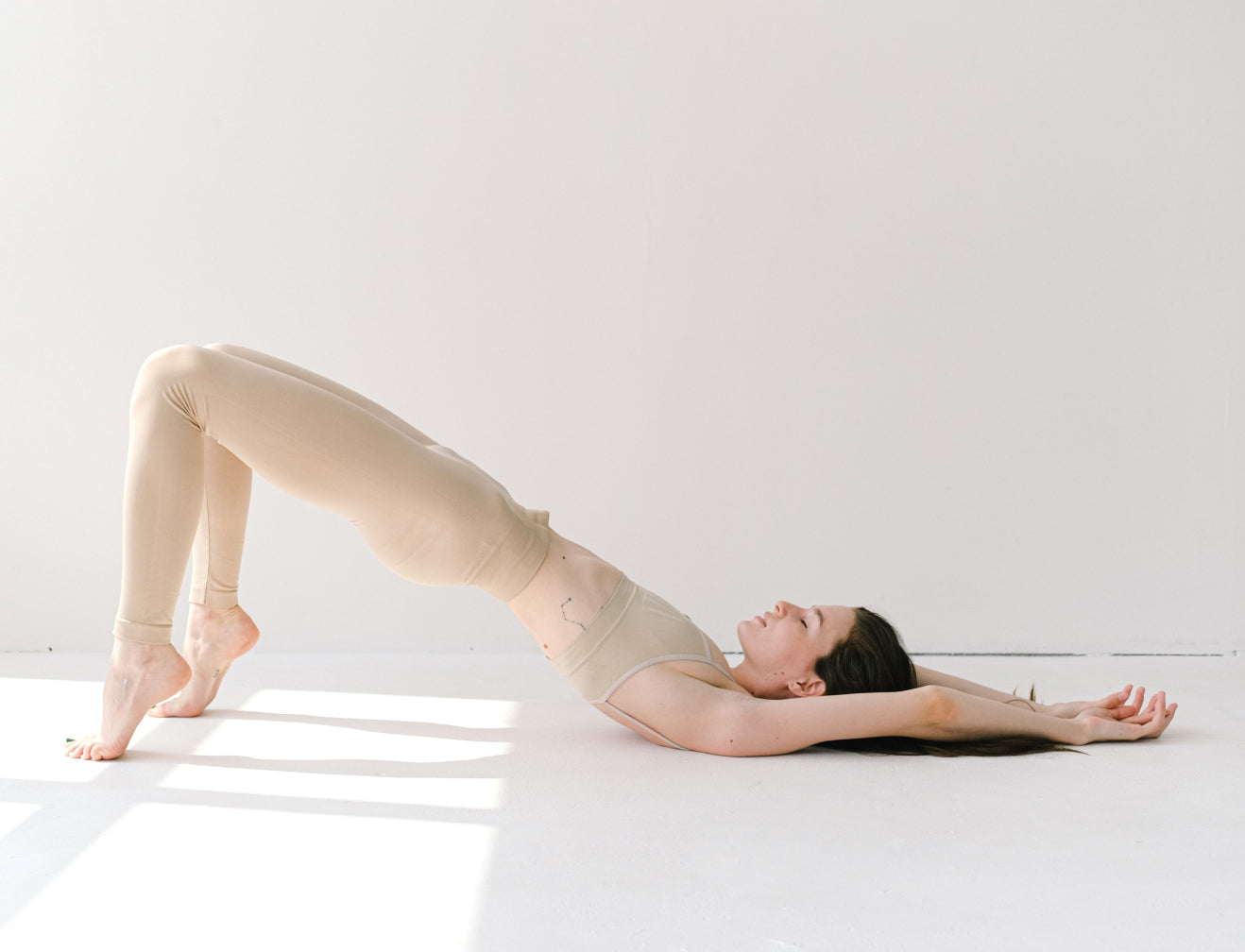 17.5 grams of Hydrolysed Collagen Peptides (note: these count towards the total protein content) to promote skin, hair, nails, and joints health for a full-body glow you can see and feel.
5+ grams of Prebiotic Fibre to support gut health, improve digestion process, and stabilise blood sugar levels.
MCT Oil and Green Tea Extract to kick your metabolism and fat-burning into the highest gear, plus power you through your day (no crash!).
24 Vitamins and Minerals to help meet your daily 
nutrient needs.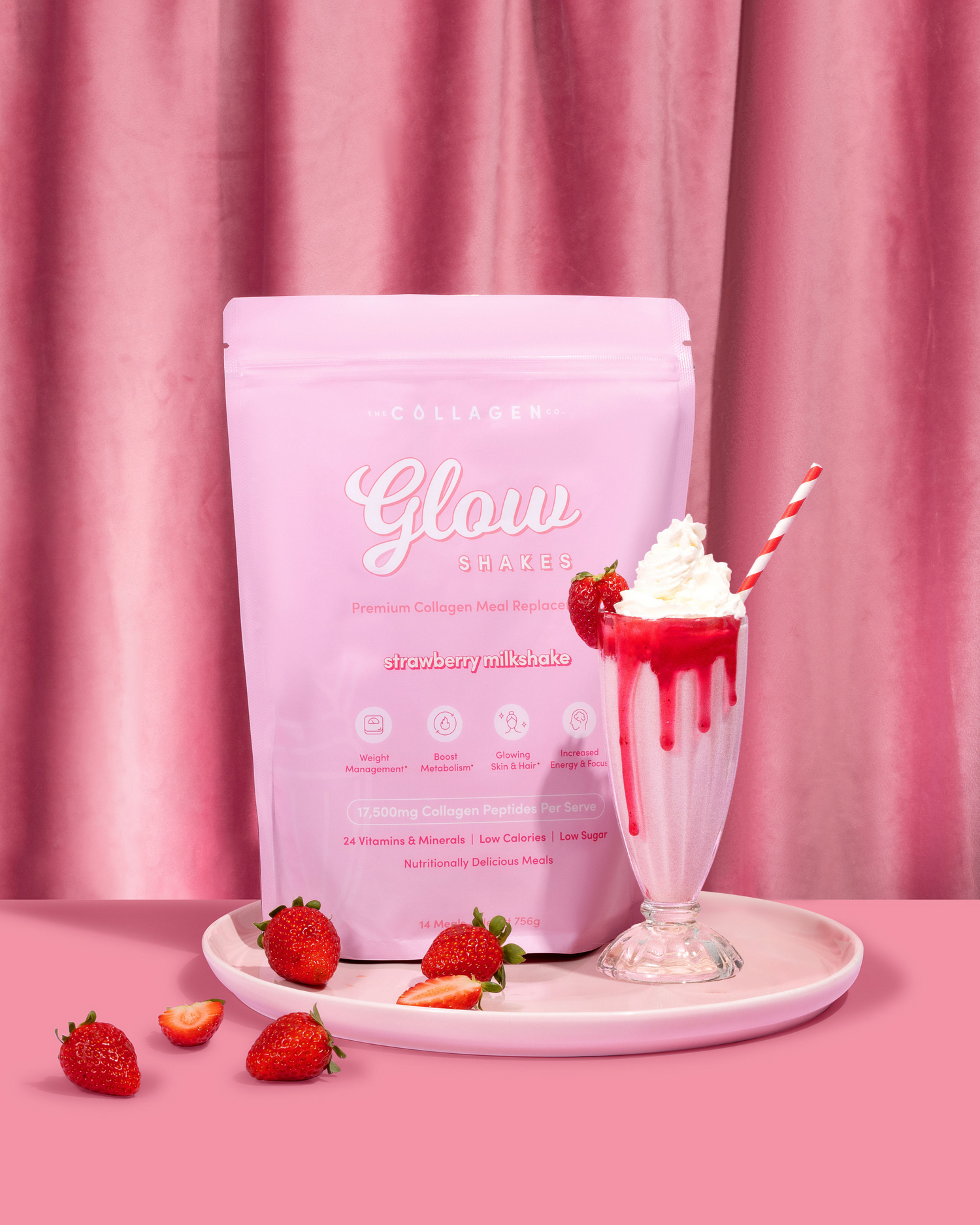 One minute, you're perfectly fine. The next, your stomach's growling. Demanding that you Feed! It! Now! Yep, those hunger pangs can be really sneaky, and you can almost feel powerless when they strike. But it doesn't have to be this way. Not with Glow Shakes.
Packed with 29+ grams of protein per serving, our ridiculously satiating Glow Shakes are sure to shield from those feels-like-my-stomach-is-eating-itself attacks between meals. In other words? You'll stay on track with your weight loss goals; effortlessly.
Perfectly smooth, rich, and creamy. All three mmm-worthy Glow Shakes flavours (Chocolate Milkshake, Vanilla Milkshake, and Strawberry Milkshake) are everything you love about the originals.  Oh! Except with less than 1 gram of sugar per serving and a fraction of the calories (No, you're not dreaming!)
Three
mind-blowingly delicious

flavours
Strawberry Milkshake

Fresh, juicy strawberries mixed with crowd-favourite strawberry ice cream (double the strawberry, double the deliciousness!) And concentrated milky goodness. A sweet meets subtly tart combination that'll light your eyes with every gulp.

Strawberry Milkshake Shop Now

Vanilla Milkshake

Perfectly sophisticated. Delicately sweet. And complex in flavour. Every sip coats your mouth with the cozy, caramelly, and creamy notes of vanilla beans. Feels like a warm, warm hug during chilly months.

Vanilla Milkshake Shop Now

Chocolate Milkshake

What does it taste like? Think: rich milk chocolate swirled into silky-smooth gourmet chocolate ice cream. Finished with a generous dollop of whipped cream. True chocolatey decadence.

Chocolate Milkshake Shop Now
Shop Now
Berry Nice!
"The mixed berry is so delicious. My skin, hair & nails are looking and feeling healthier, overall I'm feeling so much better. Very happy with the quality of the collagen."
Unbelievable Results
"I've been drinking this collagen powder for 3 months and it really does work. I'm almost 50 years old and I have never been able to grow my hair this long and healthy before."
Mango Delight!
"I love the Passionfruit Mango collagen, so yum. My skin, hair and nails are looking stronger and healthier. Feeling great."
Read all 1888 reviews
FAQs
Collagen makes up about one-third of the protein in our body. It's what keeps our skin supple, hair shiny, nails strong and joints moving freely. In fact, up to 75% of our skin is made up of collagen – it's a major component of the integrity of the outer extracellular matrix (aka what gives you smooth, healthy and glowing skin).

Collagen can also be found in bones, teeth, tendons, blood vessels, cartilage and even in our digestive tract. It's a pretty amazing protein and essential to keeping us strong and healthy.

Hydrolyzed Collagen Peptides are "normal" collagen proteins that have been broken down into shorter chains of amino acids, making them more easily absorbed by the body.

No, they do not. The Collagen Co. only uses natural colours, flavours and sweeteners.