You deserve to be excited about nurturing your mini-me instead of agonising over inadequate protein intake, unsightly stretch marks, and postpartum hair loss (oh, the never-ending clumps in hairbrushes and shower drains!) Our collagen peptides can help.
Counters post-partum hair loss
Helps you meet your (increased) daily protein needs
Promotes optimal skin elasticity, minimising stretch marks
Award-winning collagen peptides for Mums

Shop Now
Shop mama and baby-supporting
collagen peptides for pregnancy
Our collagen peptides for pregnancy help support your
changing body and your baby's growth and development
Take on motherhood with confidence. Meet your increased nutritional needs with ease for improved skin elasticity, healthier postpartum hair, and optimal baby growth. Oh, and the lit-from-within glow you'll get definitely won't hurt, too.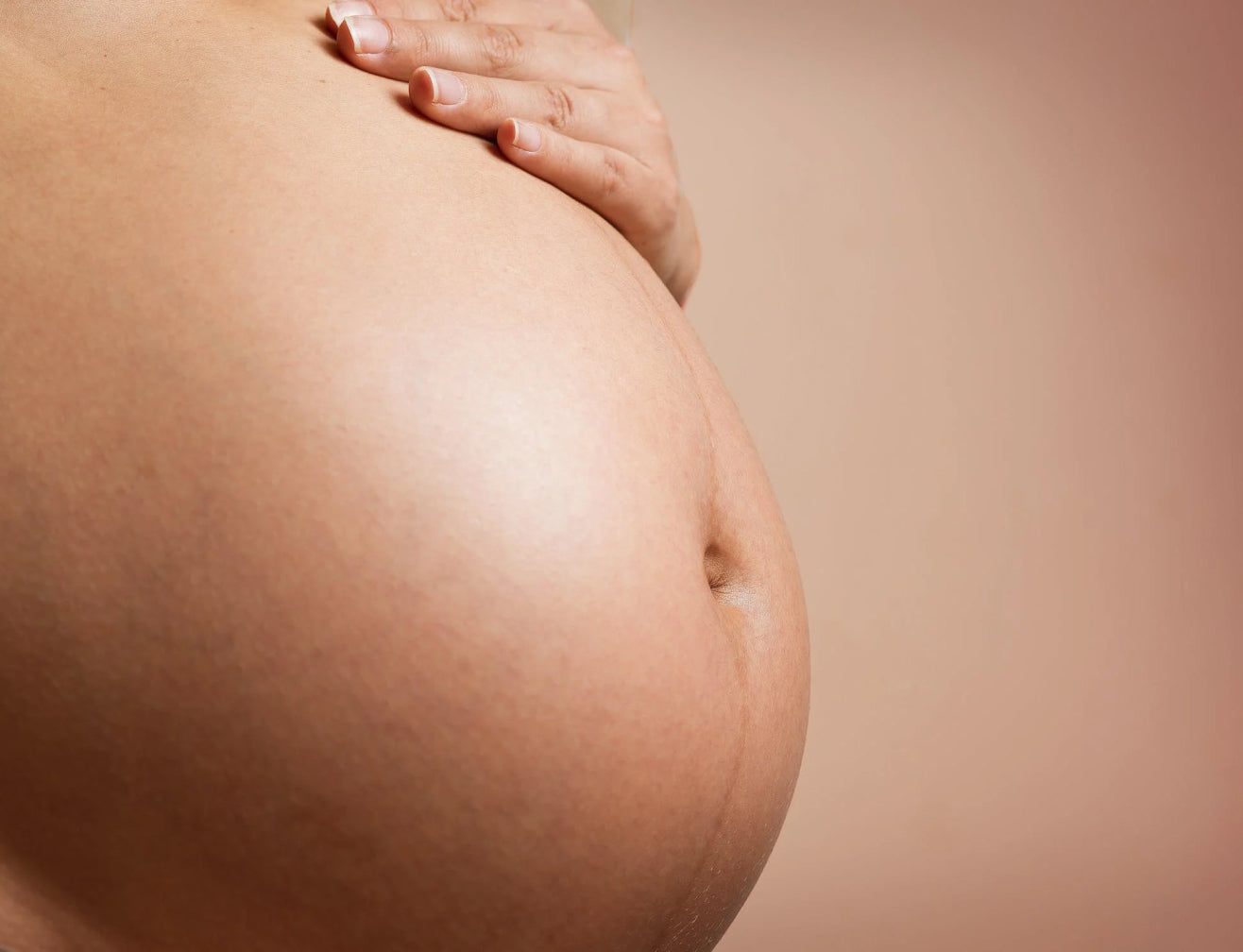 Helps you meet your (increased)
daily protein needs
Protein requirements are greatly elevated through all four trimesters. During pregnancy, your body needs all those amino acids to build new cells for your baby and support your growing body.
Then, post-birth, those amino acids will also help you produce adequate amounts of breast milk, the ideal nutrition for your little one.
By providing you with at least 10 grams of Hydrolysed Collagen Peptides per serving, our products help you get those all-important proteins in. With ease.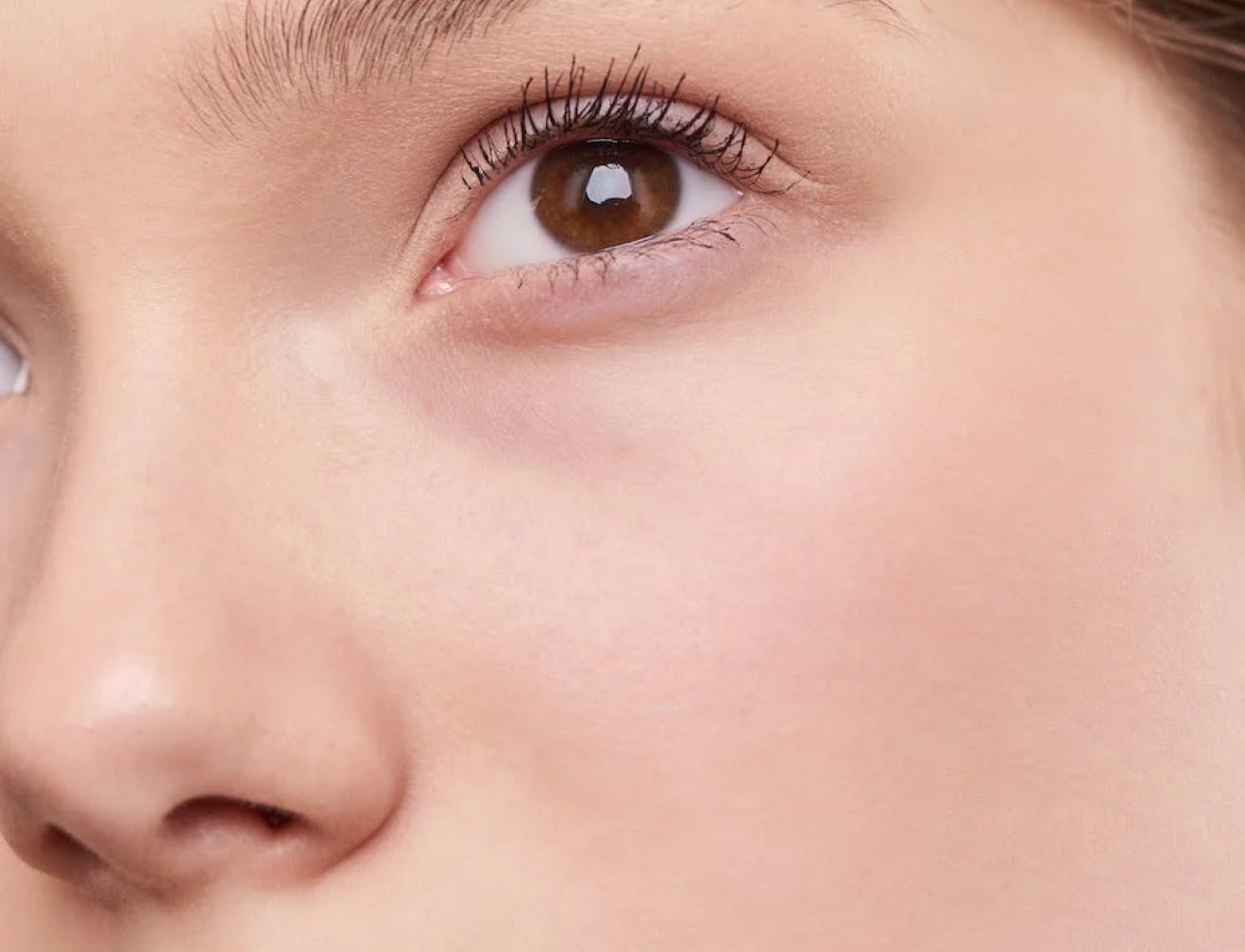 Promotes optimal skin elasticity,
minimising stretch marks
Your growing belly can stress the connective tissue (i.e., collagen and elastin) in the region. If they're not "stretchy" enough, it'll be like pulling apart a "stale" rubber band. The collagen fabric of your dermis layer will break easily, resulting in stretch marks.
Our collagen peptides help increase the number and activity of skin-elasticity-promoting fibroblasts — enhancing your skin's ability to withstand stretching. And, in turn, preventing and minimising the appearance of stretch marks.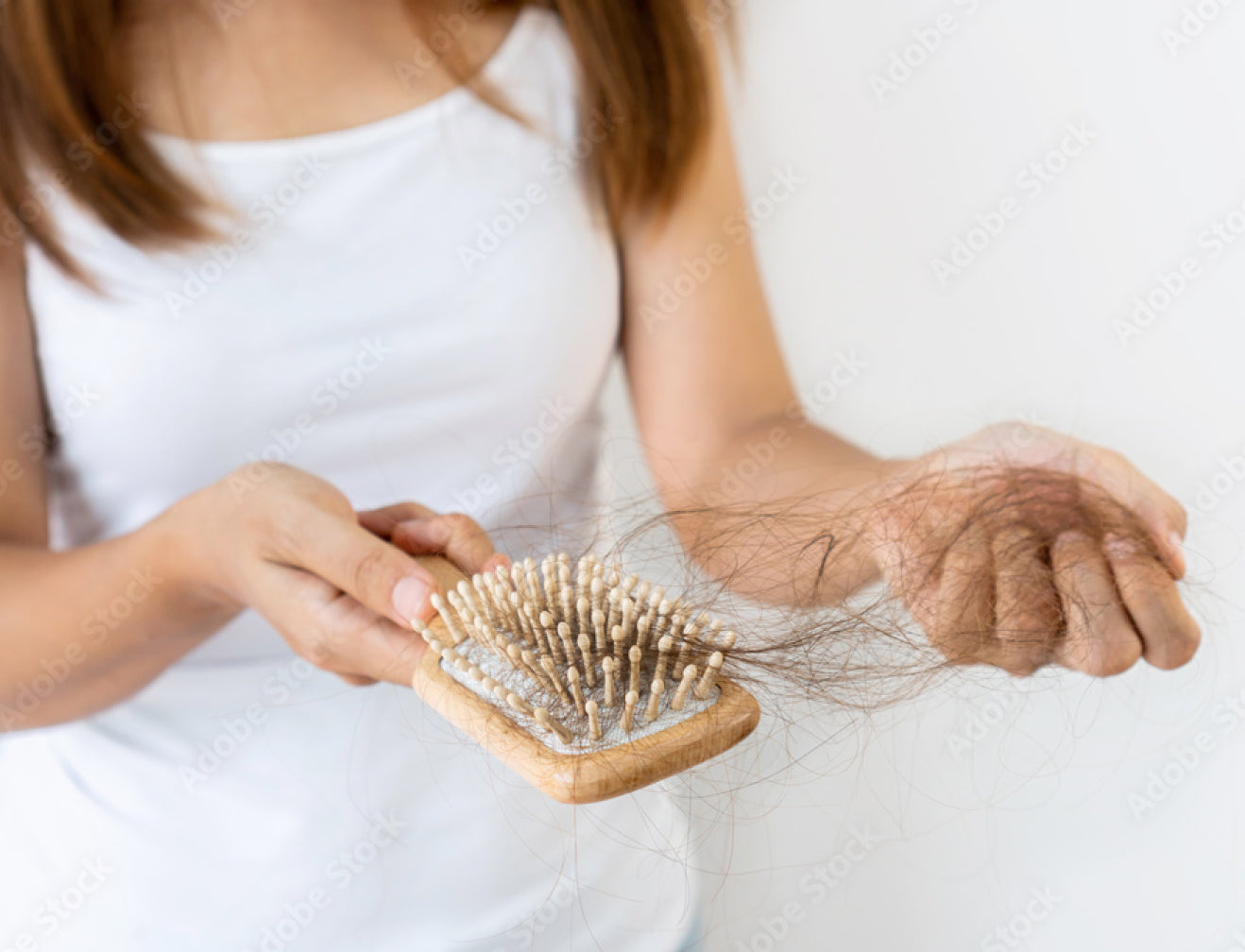 Counters postpartum hair loss
Beyond supporting optimal scalp hair, collagen peptides also provide your body with the amino acids it needs to produce keratin. That's the protein that makes up your hair.
So, essentially, collagen peptides could help you create new hair that'll counter the normal but much-dreaded postpartum hair loss.
FAQs
Collagen makes up about one-third of the protein in our body. It's what keeps our skin supple, hair shiny, nails strong and joints moving freely. In fact, up to 75% of our skin is made up of collagen – it's a major component of the integrity of the outer extracellular matrix (aka what gives you smooth, healthy and glowing skin).

Collagen can also be found in bones, teeth, tendons, blood vessels, cartilage and even in our digestive tract. It's a pretty amazing protein and essential to keeping us strong and healthy.

Hydrolyzed Collagen Peptides are "normal" collagen proteins that have been broken down into shorter chains of amino acids, making them more easily absorbed by the body.

There are around 28 different types of collagen that have been identified. The three most common types of collagen in the human body are type 1, 2 and 3. 

Type 1 accounts for about 90% of the body's total collagen content and is found in the skin as well as bone.

Type 2 is found in cartilage, which is the connective tissue that works to protect bones and joints.

Type 3 is a major component of skin as well as muscles, ligaments, tendons and blood vessels.

Yes, our collagen is perfectly safe for both pregnant and nursing mothers. If you do have any specific individual concerns we suggest seeking the advice of your local general practitioner.

As you age, your body's ability to produce collagen diminishes. Taking a collagen supplement helps to boost these natural collagen stores.

We recommend taking collagen continuously for the best results and to maintain a healthy lifestyle.