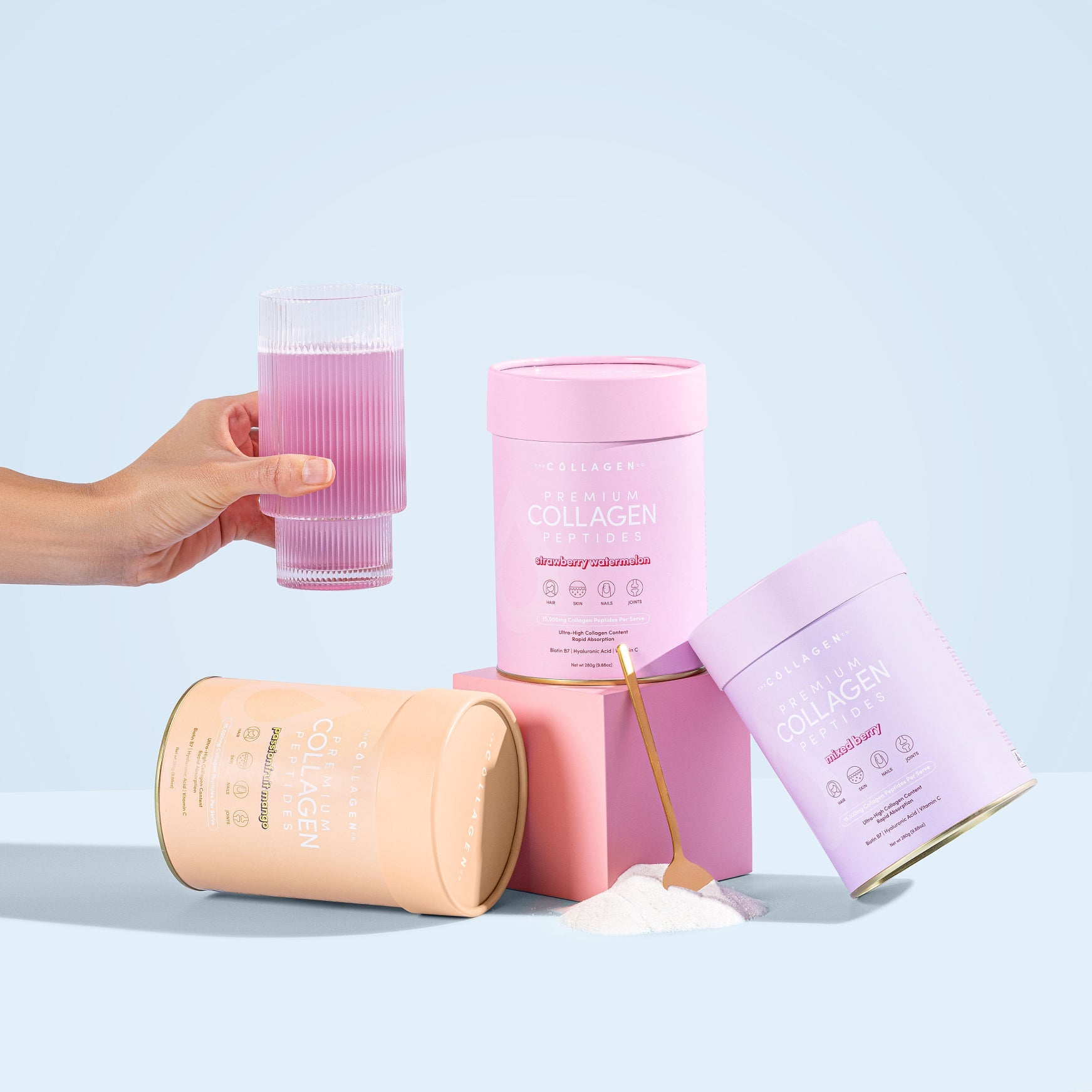 Our Mission
At The Collagen Co, our mission is to help our customers feel confident, radiant, and unstoppable through the transformative power of Collagen.
We are committed to providing the highest quality, sustainably sourced collagen products that are both delicious and effective. Whether you're looking to boost your glow, strengthen your hair and nails, or support your overall well-being, The Collagen Co has you covered.
Join us on a journey to unlock your full potential and 'Experience the Glow' with The Collagen Co.
Results Driven & Effective
We always use Hydrolysed Collagen at high per-serve dosages meaning you get results in weeks, not months.
Delicious Taste
Unlike others - we formulate everything in-house with our expert team conducting thousands of taste tests to make the perfect flavours.
Scientifically Proven
Our expert team conducts thousands of hours of research to make sure our advanced formulations are backed by the latest science so you get real results and fast.
Still not Convinced?
Don't just take our word for it – read our thousands of reviews here and learn from those who've already experienced the glow.
Shop hydrolysed collagen peptides
that actually work