Support your bones' life-giving functions with collagen.
Fun fact: in bone, collagen makes up more than 90% of the organic matrix. Not-so-fun fact: your collagen levels decline with age. Luckily, our collagen peptides could help you preserve and shore up bone mass — so you say "no, not today" to fragile bones.
Stimulates bone-forming osteoblasts and inhibits bone-dissolving osteoclasts
Provides the building blocks for the organic matrix of bone
Promotes lean body mass, a consistent predictor of better bone health
Shop bone-mass-bulking collagen peptides
Most people reach their peak bone mass around age 30. After that, your body continues making collagen and new bones — but at a snail's pace compared to the rate you're losing bone mass.
But weak and brittle bones don't have to be in your future. Our collagen peptides work tirelessly to bolster your bones' organic matrix and tip the bone-remodelling scales to your favour for healthy, dense, and strong bones.
Stimulates bone-forming osteoblasts and inhibits bone-dissolving osteoclasts
As permanent and unchanging as they may seem, your bones are living tissues being continually (yes, even right now!) resorbed and rebuilt through bone remodelling. Osteoclasts resorb old bones, while osteoblasts build new ones. Unfortunately, your body breaks down old bones faster than it can replace with age, resulting in a net loss in bone mass.
Collagen peptides help stall age-related bone mass loss by simultaneously stimulating bone-forming osteoblasts' production and activity and inhibiting bone-dissolving osteoclasts' differentiation and activity. The result? You'll retain higher bone mass for longer.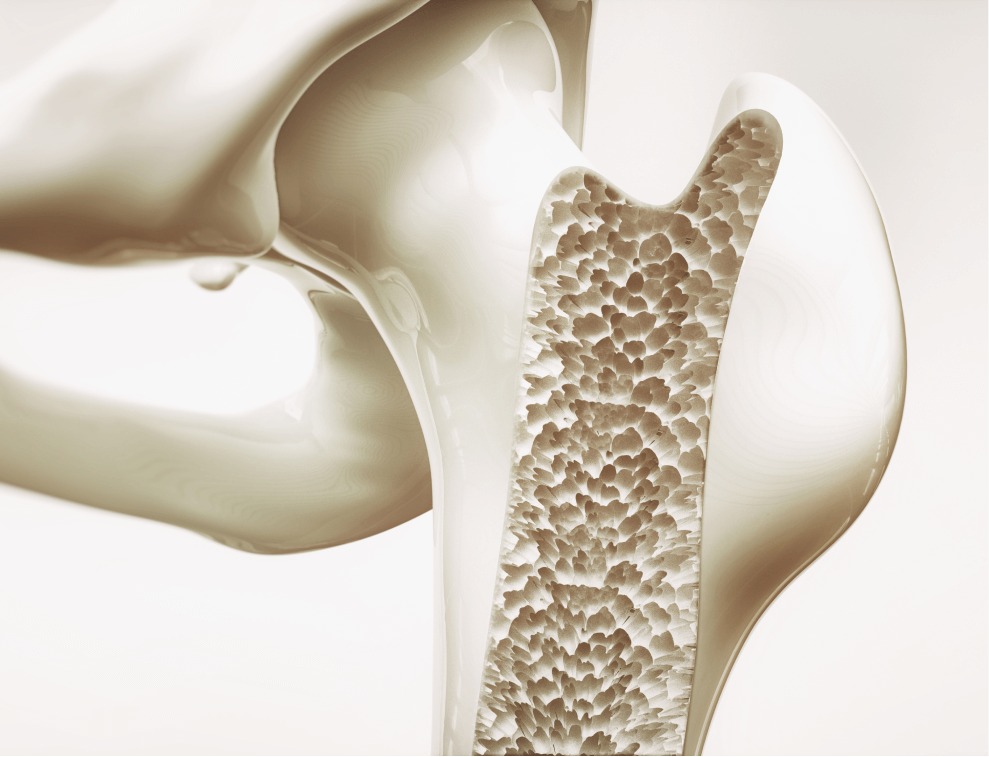 Provides the building blocks for the organic matrix of bone
Collagen — more specifically, Type 1 collagen — is the most abundant constituent of your bones' organic matrix. Because collagen acts as a scaffold for bone cells (i.e., provides mechanical support), bone collagen quality is strongly associated with bone strength.
This, in turn, explains why ramping up your body's collagen levels via collagen peptides could give you denser, stronger bones.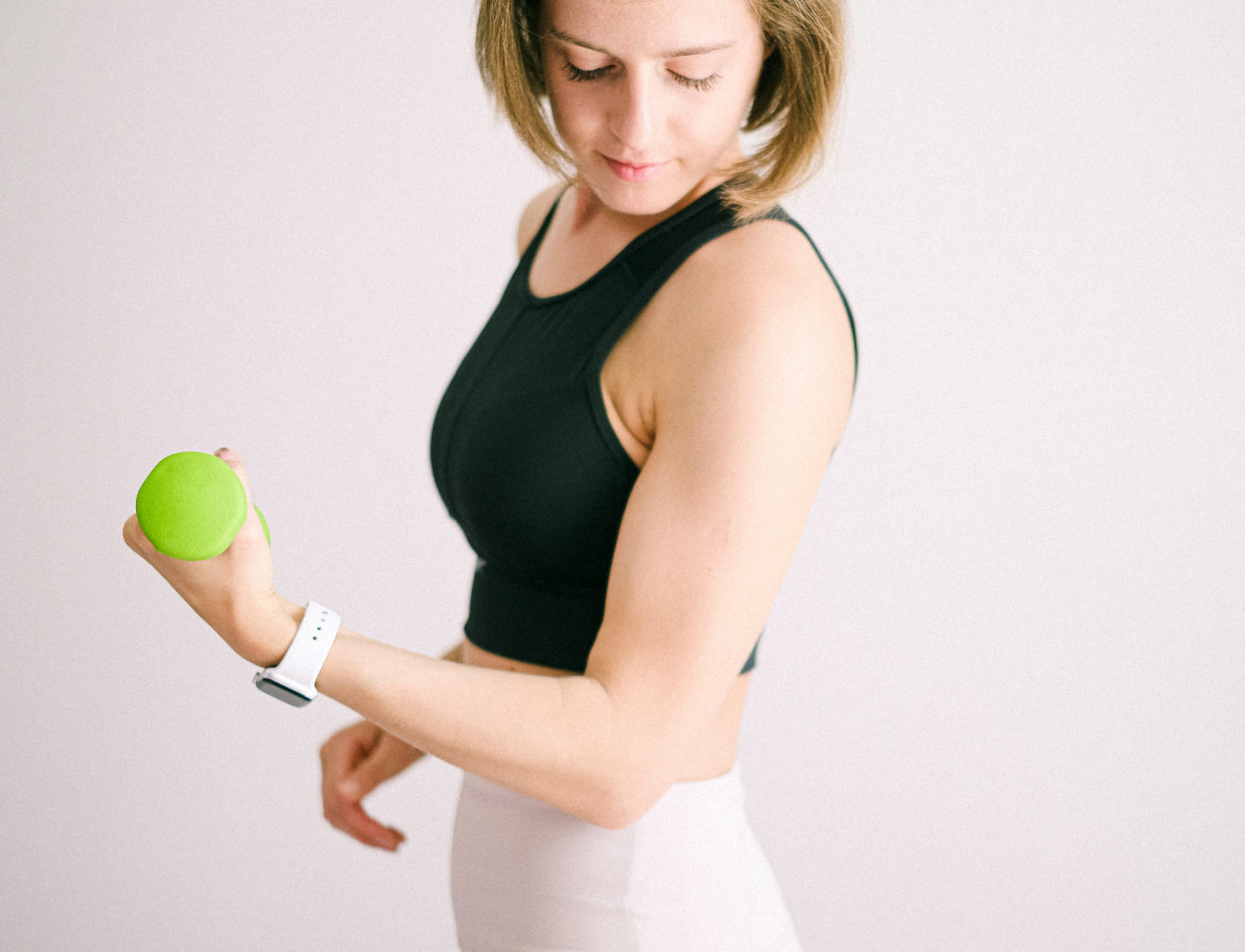 Promotes lean body mass
The more muscle mass you have, the denser your bones. And since collagen peptides are known to promote lean body mass when combined with resistance training … well, that means you could also expect a positive impact on bone density.
FAQs
Collagen makes up about one-third of the protein in our body. It's what keeps our skin supple, hair shiny, nails strong and joints moving freely. In fact, up to 75% of our skin is made up of collagen – it's a major component of the integrity of the outer extracellular matrix (aka what gives you smooth, healthy and glowing skin).

Collagen can also be found in bones, teeth, tendons, blood vessels, cartilage and even in our digestive tract. It's a pretty amazing protein and essential to keeping us strong and healthy.

Hydrolyzed Collagen Peptides are "normal" collagen proteins that have been broken down into shorter chains of amino acids, making them more easily absorbed by the body.

Yes, our collagen is perfectly safe for both pregnant and nursing mothers. If you do have any specific individual concerns we suggest seeking the advice of your local general practitioner.

As you age, your body's ability to produce collagen diminishes. Taking a collagen supplement helps to boost these natural collagen stores.

We recommend taking collagen continuously for the best results and to maintain a healthy lifestyle.

We recommend taking 10-15 grams of collagen per day for visible results. Up to 30 grams per day is advised for fast-tracked results.

However, even 5 grams of collagen per day has been shown to produce beneficial results to an individual's overall health and wellbeing when taken over a sustained period.