Leave the days of brittle and easily-chipped nails behind.
Leave the days of yellow, brittle, and easily-chipped nails behind. Our collagen peptides work to nourish, repair, and protect your nail beds from within — lending a natural shine you'd be proud to wear out as-is. Like a manicure, but better.
Improves the delivery of nutrients to the nail roots
Delivers much-needed amino acids for stronger, fast-growing nails
Shields nail keratins from damaging free radicals
Real Women, Real Results.
Check out the insane nail growth from our glowing customers
Jess V.

The results are incredible, my nails are soooo much stronger and longer. The Passionfruit Mango flavour is divine!

Stephanie H.

After getting SNS for so long I never thought my nails would recover... Fast forward 6 weeks and they look absolutely incredible! I'm so excited, I don't have to get fake nails ever again.

Tayla M.

I have been using the collagen co peptides For over 6 weeks and I am soo impressed!!Hair, skin and nails have never been better.
Shop Now
Shop nail-strengthening
collagen peptide
Nourishes. Hardens. Hydrates. Stimulates growth. And prevents damage. Five different nails benefits in one protein
 — now, that's impressive.
Are your nails in dire straits? Have they cracked or chipped one too many times? Then you'll love our collagen peptides. They'll transform your nails from the inside out, giving you the most gorgeous-looking nails ever — no matter how beat up they may be right now.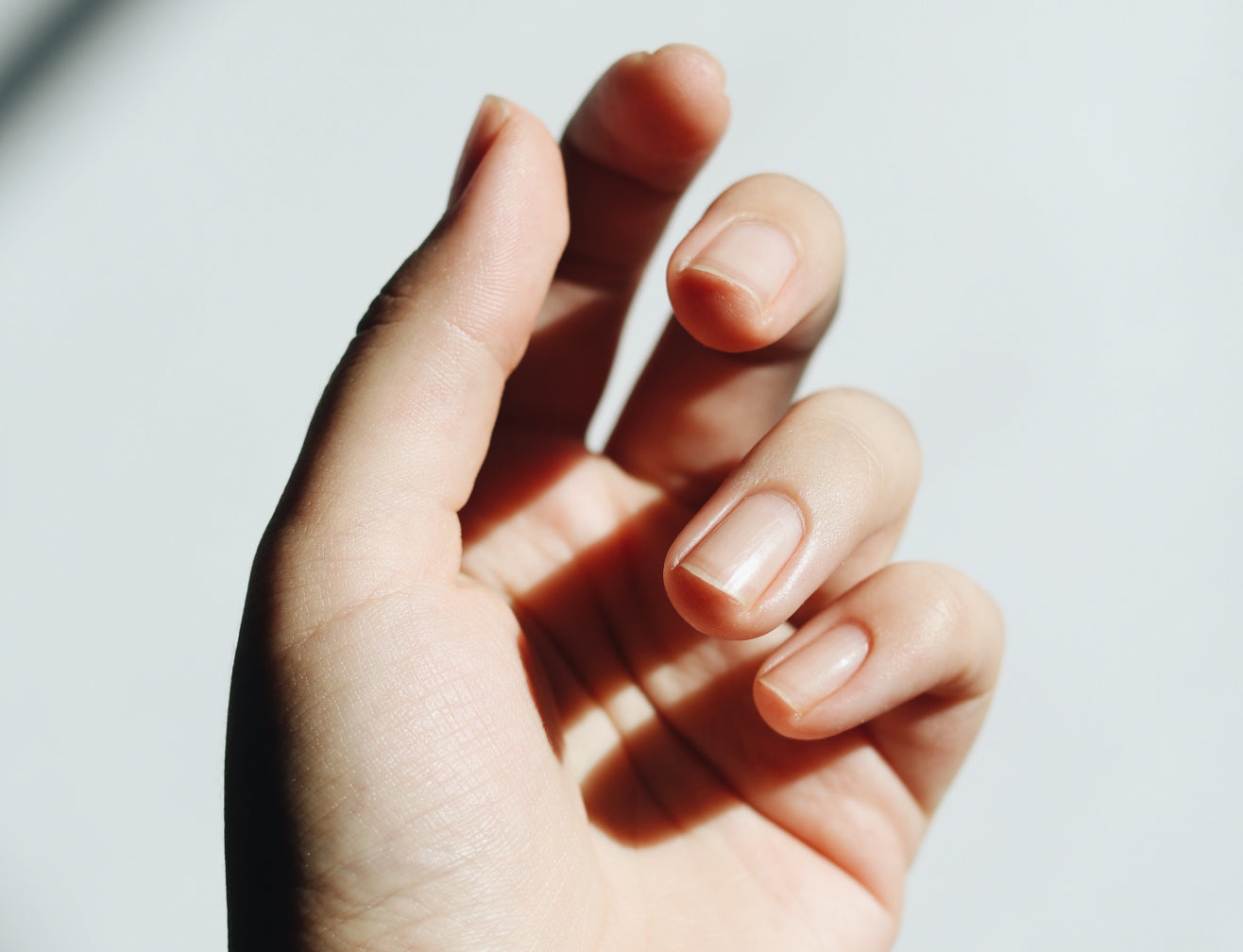 Improves the delivery of nutrients
to the nail roots
Collagen peptides contain the amino acid arginine, which carries nutrients like nitric oxide through the capillaries and into the nailbed.
In other words: collagen peptides help boost the delivery of nutrients to the nail roots, helping nails grow strong, healthy, and shiny.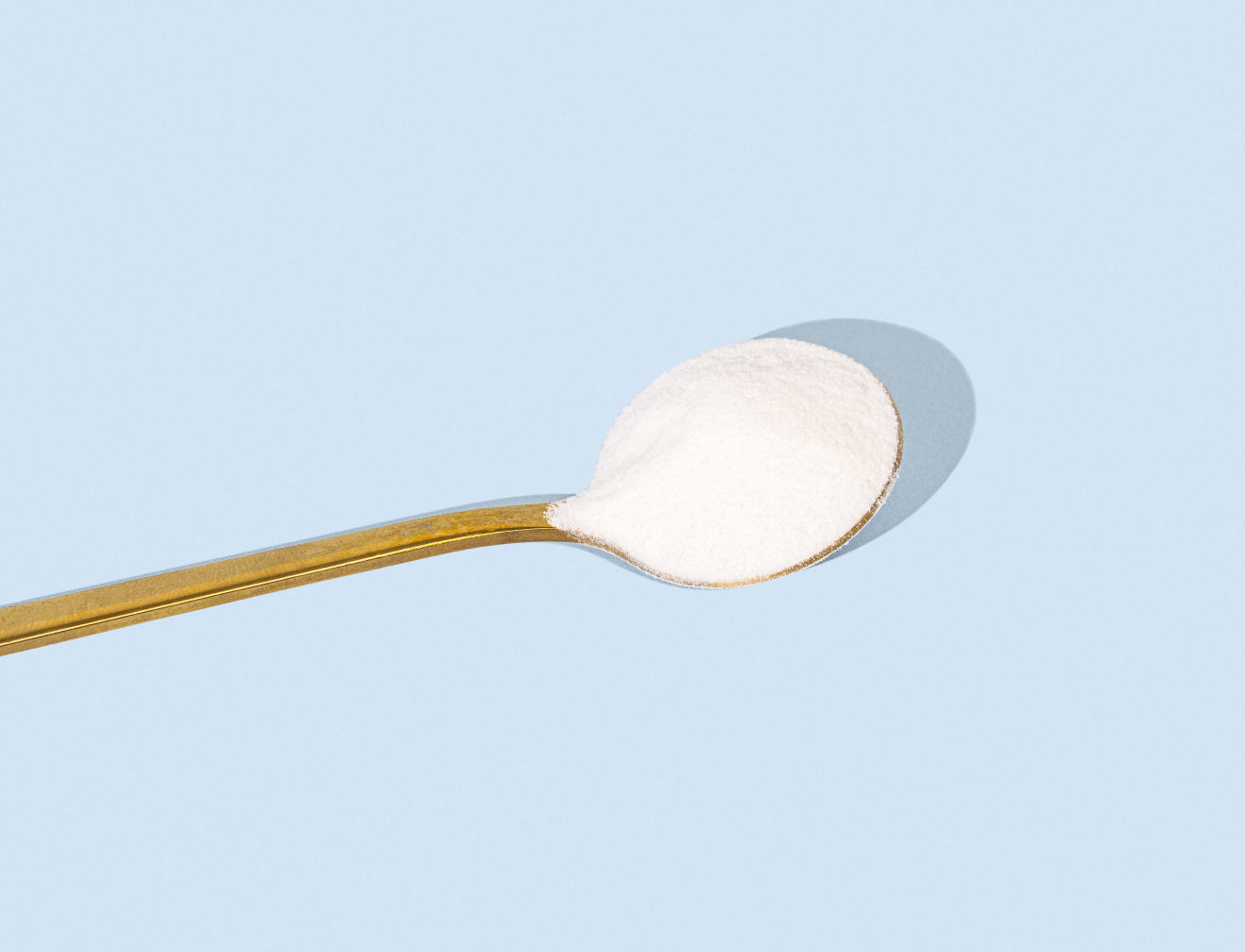 Provides the necessary building blocks
for nail growth
Your body needs amino acids (which collagen peptides provide plenty of!) to build keratin. That's the protein that makes up 
your nails.
That's why supplementing with collagen peptides could help your body produce the keratin it needs to make truly healthy nails.
Fights free radical damage to nail keratins
Like everywhere else in your body, your fingernails (specifically, nail keratins) are vulnerable to free radical damage. In fact, oxidative stress to nail keratins is known to result in unwanted breaks, splits, and ridges.
That's why our collagen peptides are a must-have in your nail-fortifying arsenal. Thanks to their potent antioxidant capabilities, collagen peptides help fend off the attack from free radicals — keeping your nails smooth, hard, and looking their best in the long run.
FAQs
Collagen makes up about one-third of the protein in our body. It's what keeps our skin supple, hair shiny, nails strong and joints moving freely. In fact, up to 75% of our skin is made up of collagen – it's a major component of the integrity of the outer extracellular matrix (aka what gives you smooth, healthy and glowing skin).

Collagen can also be found in bones, teeth, tendons, blood vessels, cartilage and even in our digestive tract. It's a pretty amazing protein and essential to keeping us strong and healthy.

Hydrolyzed Collagen Peptides are "normal" collagen proteins that have been broken down into shorter chains of amino acids, making them more easily absorbed by the body.

Yes, our collagen is perfectly safe for both pregnant and nursing mothers. If you do have any specific individual concerns we suggest seeking the advice of your local general practitioner.

Individual results may vary depending on lifestyle however visible results are expected in 28 days on average when consuming 15 grams of collagen or more per day.

We recommend taking 10-15 grams of collagen per day for visible results. Up to 30 grams per day is advised for fast-tracked results.

However, even 5 grams of collagen per day has been shown to produce beneficial results to an individual's overall health and wellbeing when taken over a sustained period.