Enhances radiance. Smoothes lines. Calms blemishes.
Our collagen peptides nourish, revitalise, and hydrate your skin from the inside out. The true effortless one-step, age-resisting beauty routine for gloriously glowing, healthy skin.
Promotes the production of skin-plumping collagen and elastin
Draws and locks long-lasting moisture into thirsty skin
Shields skin from damaging, skin-cell-killing free radicals
Real Women, Real Results.
Check out the glowing skin transformations from our customers
Amy J.

My skin was dry and dull before and no amount of creams were saving it.. Until I found this amazing powder! It brought this new glow and hydration to my skin that makes me look more awake without even wearing make up.

Bonnie K.

I've been using this for the past 2 months and let me tell you MY SKIN CLEARED FROM ACNE!!! It's never felt so hydrated and plump in my life, I haven't changed ANYTHING else in my routine and within weeks I noticed a difference.

Hiromi

I can't believe how this has evened my skin tone in such a short amount of time! It truly makes you look 10 years younger and it tastes like lolly water. YUM. 
Shop Now
Shop collagen
peptides for skin
From the loss of firmness to pigmentation to fine lines and wrinkles, signs of premature ageing won't stand a chance.
Starting from your 20s, your body's collagen production declines at a steady rate of 1% yearly. But it doesn't have to be all downhill from here. Our collagen peptides can breathe new life into your skin for an enviably supple complexion and lit-from-within glow.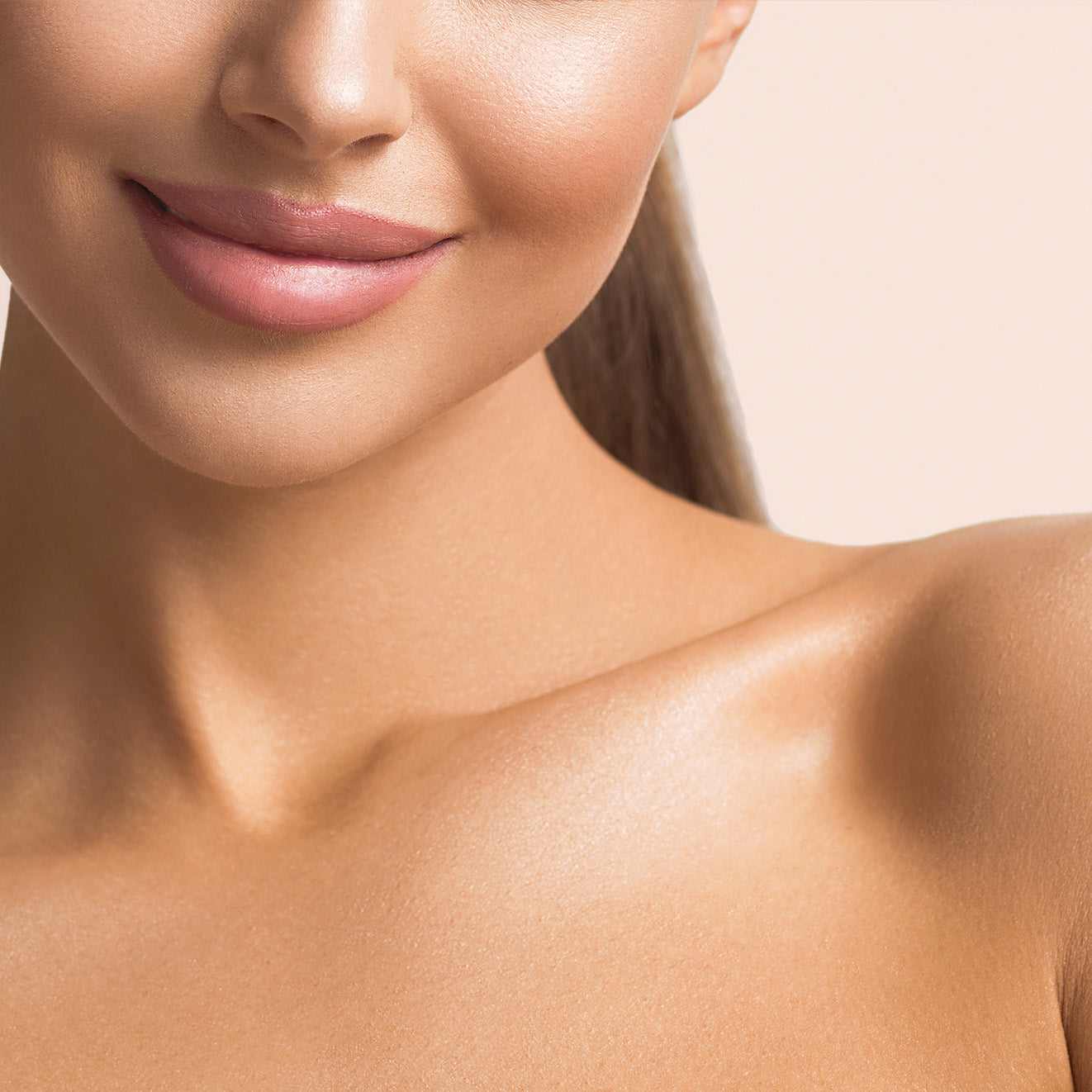 Increases the number and activity of collagen- and elastin-producing fibroblasts
Ageing depletes the number of fibroblasts (i.e., cells in the body responsible for producing collagen) you have. And more unfortunately still, it also cripples the activity of those that remain. This devastating, double-whammy effect leads to a loss of volume and skin wrinkling.
Collagen peptides could reverse all that. How? By encouraging the proliferation (i.e., growth) and activity of youth-bestowing fibroblast cells.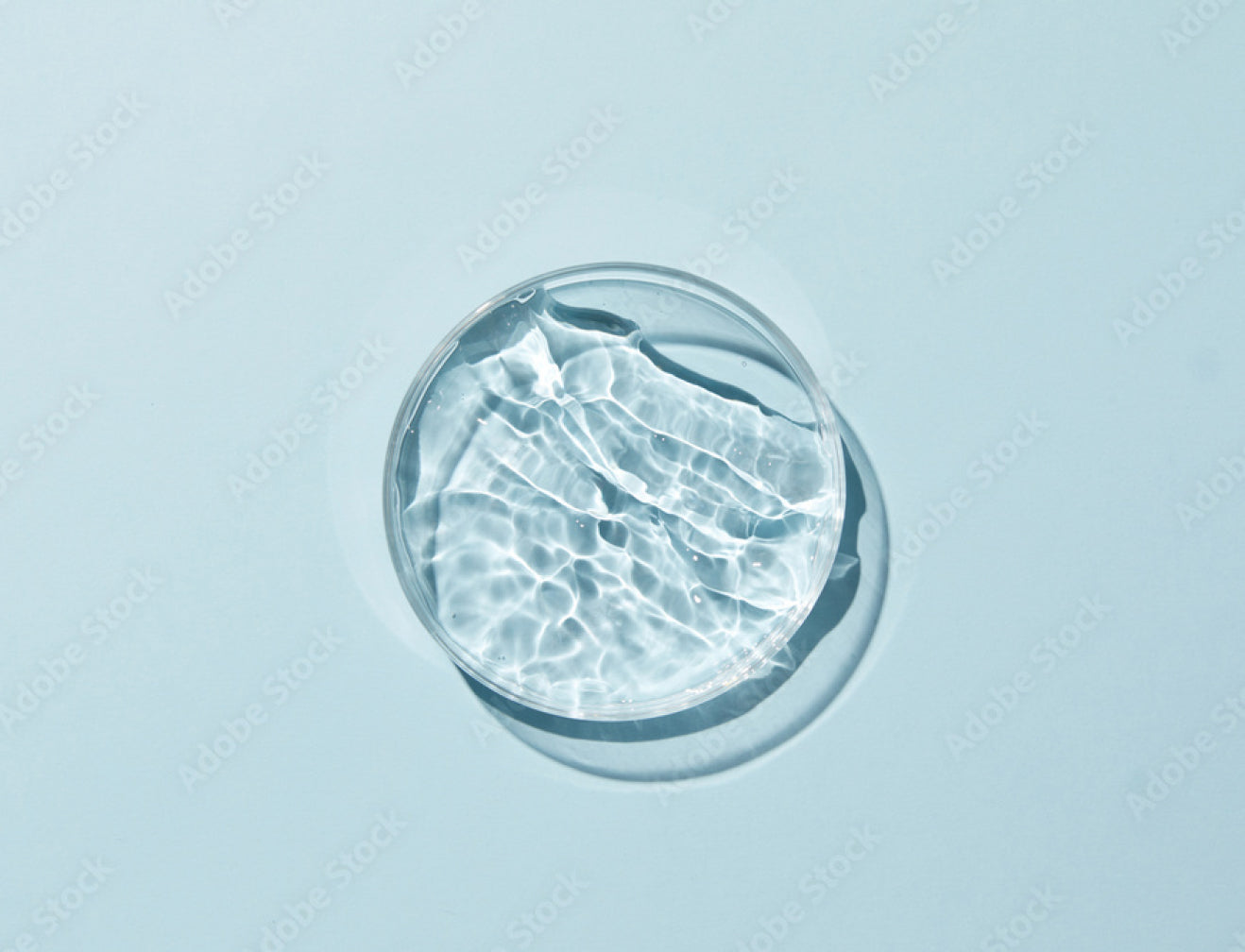 Increases hyaluronic acid concentration
Collagen binds to hyaluronic acid in the skin. For the uninitiated, hyaluronic acid is a naturally-occuring humectant; this means it pulls water from the environment to the upper layers of the skin like a sponge.
So by increasing the amount of natural collagen in your dermis, collagen peptides also boost 'moisture-magnet' hyaluronic acid levels — helping your complexion retain water for a plump, healthy, and hydrated finish.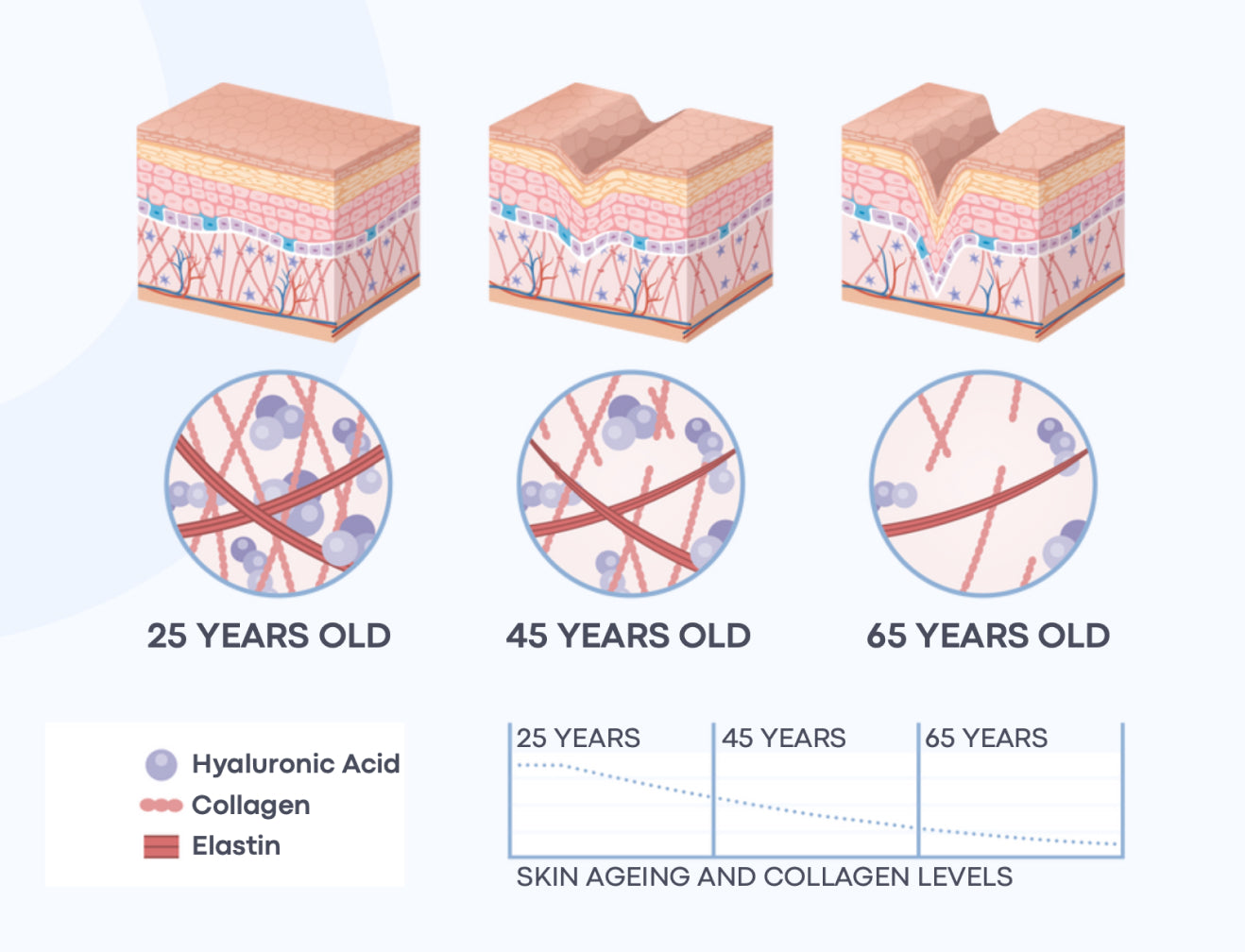 Counteracts the ageing effects of oxidative stress
Many environmental aggressors, like UV rays, can result in an overproduction of free radicals in your body. These unstable molecules steal electrons from healthy fibroblasts, accelerating skin ageing.
Thanks to their antioxidant properties, collagen peptides could protect your skin cells against such oxidative stress by giving up some of their electrons (they're like a natural 'off' switch for electrons). This helps your skin stay firm and taut.
FAQs
Collagen makes up about one-third of the protein in our body. It's what keeps our skin supple, hair shiny, nails strong and joints moving freely. In fact, up to 75% of our skin is made up of collagen – it's a major component of the integrity of the outer extracellular matrix (aka what gives you smooth, healthy and glowing skin).

Collagen can also be found in bones, teeth, tendons, blood vessels, cartilage and even in our digestive tract. It's a pretty amazing protein and essential to keeping us strong and healthy.

Hydrolyzed Collagen Peptides are "normal" collagen proteins that have been broken down into shorter chains of amino acids, making them more easily absorbed by the body.

As you age, your body's ability to produce collagen diminishes. Taking a collagen supplement helps to boost these natural collagen stores.

We recommend taking collagen continuously for the best results and to maintain a healthy lifestyle.

We recommend taking 10-15 grams of collagen per day for visible results. Up to 30 grams per day is advised for fast-tracked results.

However, even 5 grams of collagen per day has been shown to produce beneficial results to an individual's overall health and wellbeing when taken over a sustained period.

Individual results may vary depending on lifestyle however visible results are expected in 28 days on average when consuming 15 grams of collagen or more per day.