Becky Getting Through Postpartum Hair Loss By Taking Collagen
Posted October 2022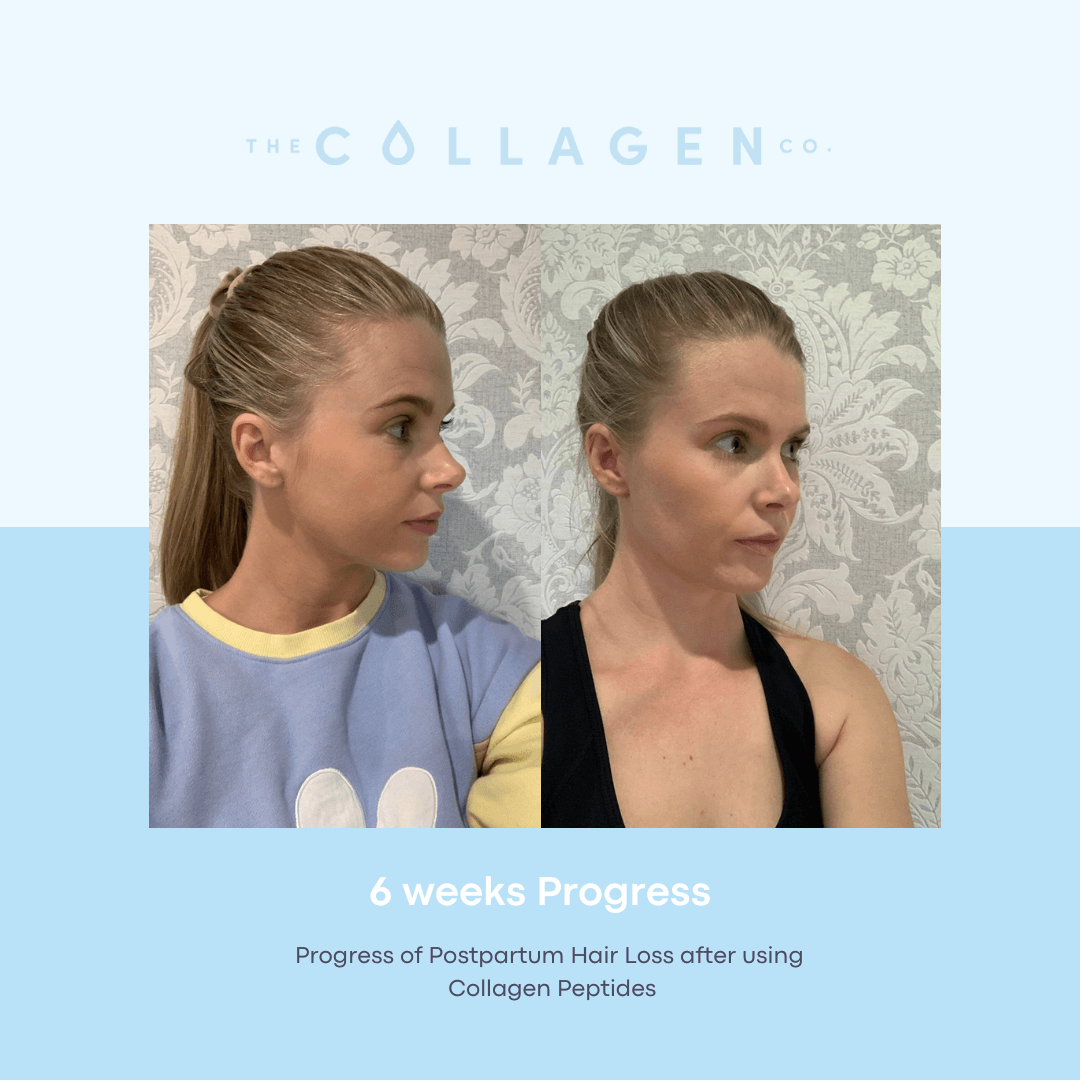 Dealing with postpartum hair loss can be stressful and challenging as your locks shed excessively and worry that you might not be able to grow it back. After childbirth, falling oestrogen levels cause excessive hair shedding.
The good news is that Collagen can minimise the period of hair fall during pregnancy and accelerates new growth after giving birth.
We asked Becky to share her personal postpartum hair loss journeys with us. 
When did you start to see noticeable hair loss?
I have experienced general hair thinning, particularly the front since having kids (4 years ago). It took a toll on my self-confidence and I was embarrassed about my bald patches 😔
What did you do previously to treat the hair loss?
I spent a lot of money on high-end hair products such as hair vitamins and serums but I didn't see any results 👎
When did you start to see results after taking The Collagen Co?
I honestly saw results within a few weeks! My nails get damaged from my occupation and the collagen helps strengthen them. Growing back my hair (especially the front and side) felt like a miracle since I tried so many supplements and was close to giving up! 
How and when do you take your Collagen?
I like the unflavoured collagen. I add two scoops to my morning coffee and soups as well 😋
Comments? Thoughts?
I'm so glad I found out about The Collagen Co. 
My biggest piece of advice to someone going through postpartum hair loss is to focus on nourishing your hair from the inside out.  This is exactly what the Premium Collagen Peptides did, healthier and thicker hair in only 4 weeks 🙌🏻