Collagen Birthday Cupcakes
Posted September 2023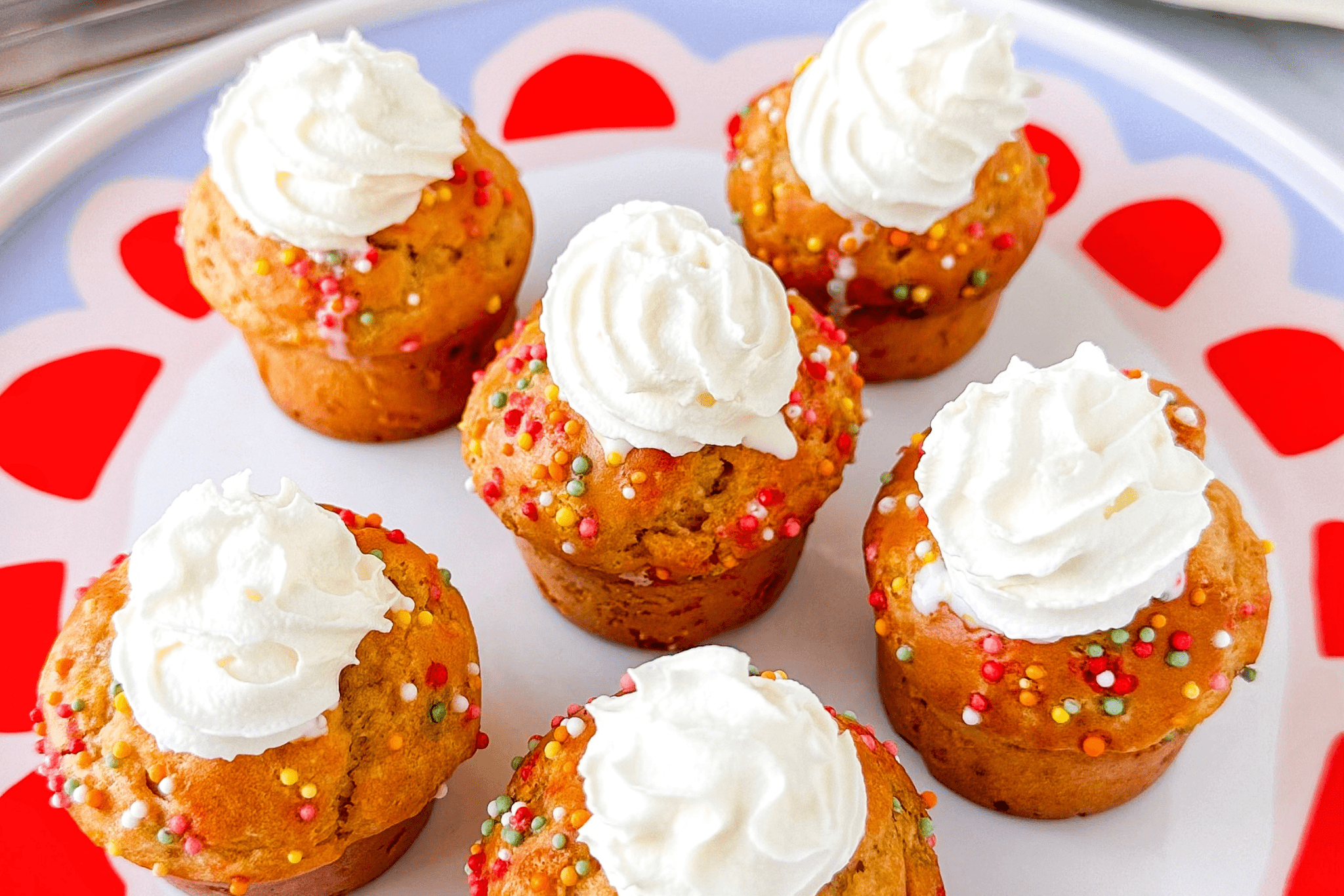 Celebrate The Collagen Co's 3rd birthday with a healthy cupcake infused with the goodness of collagen! This recipe combines the joy of birthday cake with a nutritious boost. With a blend of simple ingredients, including gluten-free all-purpose flour, Vanilla Milkshake Glow Shake, and a touch of rainbow sprinkles, this mini cake not only satisfies your sweet tooth but also supports your skin's health with the added collagen in Glow Shakes. 
Gluten Free | No Added Sugar | 7 Ingredients
Ingredients:
1 cup milk
1 egg
1/4 cup coconut or avocado oil
1 1/4 cups (185g) gluten-free all purpose flour
2 scoops Vanilla Milkshake Glow Shakes 
2 teaspoons baking powder
2 tablespoons rainbow sprinkles + extra
Whipped cream or coconut whipped cream
Method:
Preheat the oven to 160C.

In a large bowl, whisk the milk, egg, and oil until smooth.

Stir in the flour, glow powder, baking powder and sprinkles until a batter is formed.

Divide the mixture between 18 mini silicone muffin molds and top with extra sprinkles.

Bake for 15-18 minutes.

Top with whipped cream and enjoy!