Collagen Cinnamon Scrolls
Posted March 2022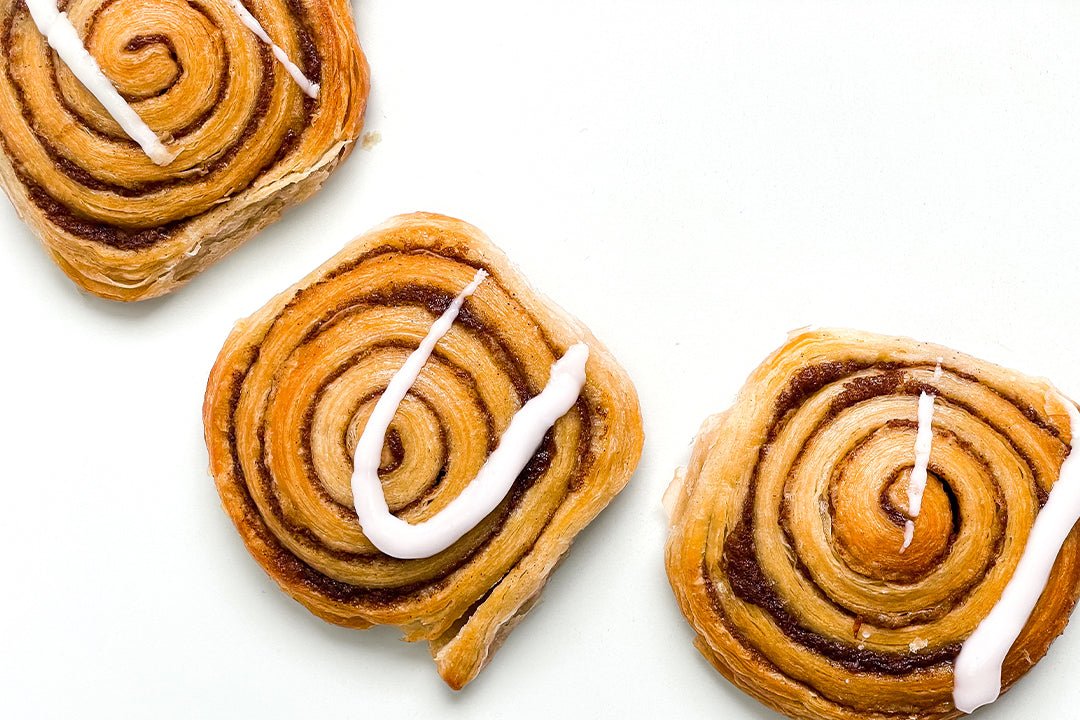 100 calorie cinnamon scrolls to treat yourself guilt free! With only a 2 ingredient base, these cinnamon scrolls are super easy to make, and even better to eat. With the added touch of ingestible beauty to look after your hair, skin, nails and joints, they do more than just taste delicious.
✔️Gluten Free Option 
✔️Refined Sugar Free Option
INGREDIENTS (SERVES 10)
1 1/4 Cup Plain Flour (substitute for gf blend) 
1 Cup Greek Yoghurt 
2 Tbsp Butter (melted) 
1 1/2 Tbsp Ground Cinnamon 
3 Tbsp Coconut Sugar or Sweetener of choice 
3 Scoops Passionfruit Mango Collagen Powder 
VANILLA ICING 
6 Tbsp Powdered Sweetener of choice 
2 Tbsp Almond Milk
2 tsp Pure Vanilla Extract 
METHOD
Preheat oven to 175C. Line a baking tray with parchment paper.

Using a spoon, combine flour and yoghurt in a mixing bowl until sticky.

On a floured surface, knead the mixture for 1 to 2 minutes. Using a rolling pin, roll the dough into a rectangular shape.

Spread or brush the melted butter, sprinkle over the cinnamon, sprinkle over the sweetener of choice and collagen powder.

Roll dough into a long tube shape and cut into approximately 10 rolls.

Place and shape rolls onto the baking tray. Bake for approximately 15-17 minutes or until cooked through and crispy.

Meanwhile for the glaze; combine the powdered sugar, almond milk and vanilla. Drizzle over the cooked cinnamon rolls. Enjoy warm!