Collagen Hedgehog Slice
Posted May 2022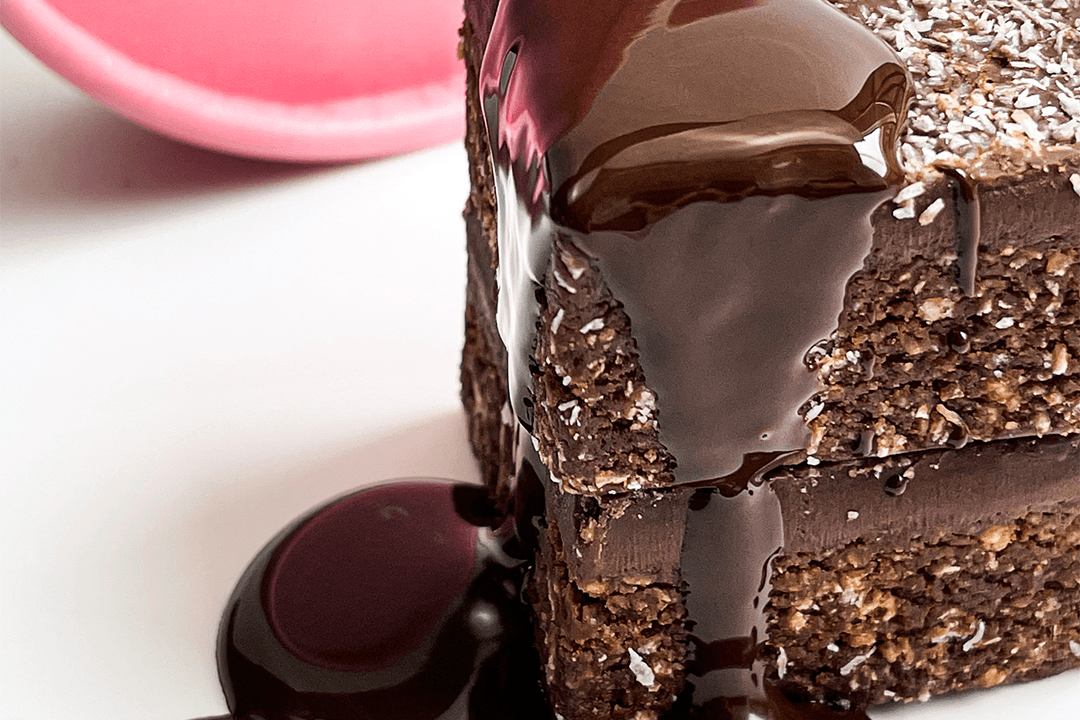 A healthier version of the classic, no-bake hedgehog slice is so quick and easy to make, which is why it's one of our all time favourites! Not only does it cure your chocolate cravings, but it also has plenty of good fats and added collagen for your hair, skin, nails and joint health... What's not to love?
Refined Sugar Free | Gluten Free
(MAKES 12) 
BASE INGREDIENTS
1 Cup Raw Almonds (crushed)
2/3 Cup Walnuts (crushed)
1/3 Cup GF Sweet Biscuits (crushed)
2 Scoops The Collagen Co Strawberry Watermelon Collagen Powder 
1 Cup Desiccated Coconut
Pinch of Salt
1/2 Cup Coconut Oil (melted) 
3/4 Cup Rice Malt Syrup 
1/3 Cup Cacao Powder
2 Tbsp Almond Butter
90g Dark Chocolate (melted)
CHOC TOP LAYER
100g Dark Chocolate (chopped) 
1 Tbsp Peanut Butter
2 Tbsp Coconut Oil 
METHOD
Line a square baking tray with baking paper. Set aside.

Combine all the base ingredients into a large bowl. Get your hands involved and combine the mixture.

Transfer the thick mixture into the tray and mould with your hands to your desired thickness.

Allow to set overnight in the fridge. When ready to serve, melt the choc top ingredients in a microwave safe bowl until smooth. Pour over the top and place back into the fridge until firm. Slice and enjoy!