How Bonnie Tackled Mild Acne
Posted September 2022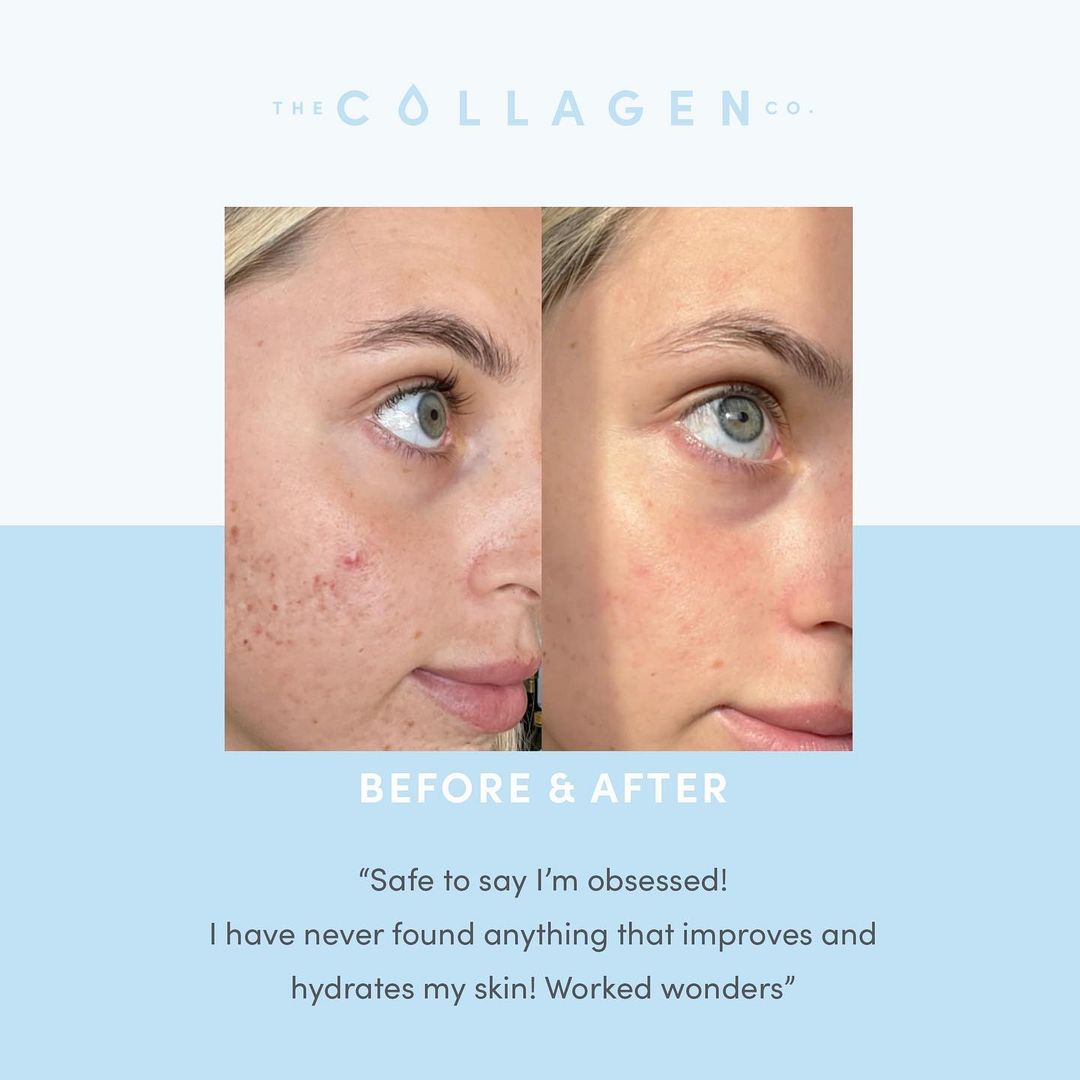 After seeing Bonnie's transformation picture, we were so impressed that we wanted to hear all about her Collagen journey.
At the start of 2021, I started suffering from bad acne due to wearing face masks and poor gut health. I was devastated.
I tried so many home remedies and then I resorted to taking the pill as I heard that it will improve and treat acne. Unfortunately, this ruined my gut and my skin even more! 😔
I was at my ends wits! A friend then introduced The Collagen Co to me and after taking it consistently for 2 weeks, I already started seeing results! The bumpy skin texture disappeared, pimples were reduced in size and there was less redness.
I also like to add that I love the taste so much (especially the Mixed Berry flavour) so I look forward to having it every morning. 
I am confident to say that this product saved my mental health and my skin!
I notice such a BIG difference in my skin appearance if I miss a few days such as my skin is not as glowy and more redness around the cheeks.
In addition, my nails are much stronger (I'm a hairdresser so they can get very weak) and my hair is thicker and healthier.
I take my collagen two ways- most of the time, I pop an unflavoured sachet in my morning coffee or I put the mixed berry with my greens powder (masks that horrible grass green taste PLUS bonus collagen benefits!
Thank you The Collagen Co for helping me get my confidence and glow back ✨
- Bonnie