Oreo Chocolate Frappe
Posted August 2023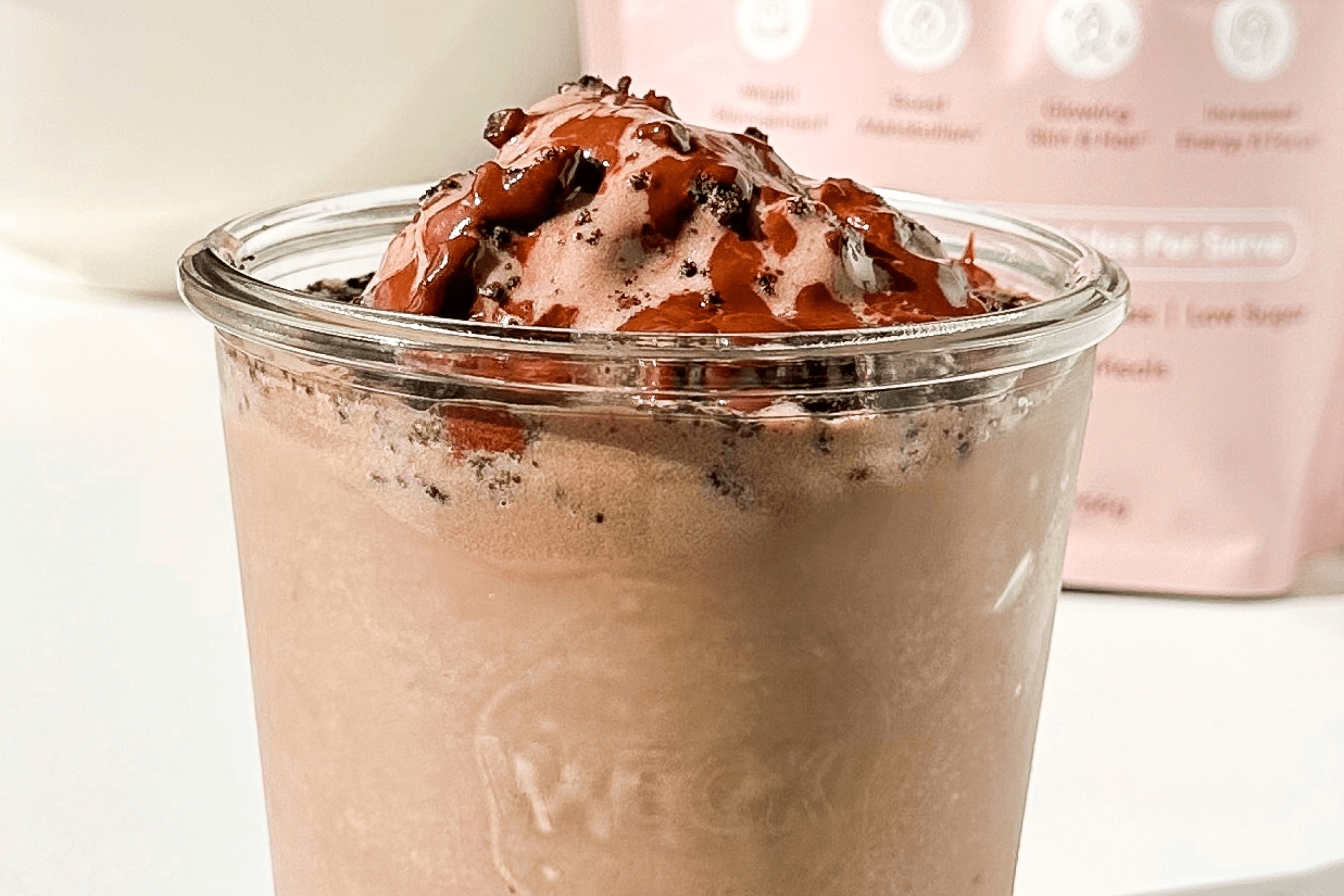 Step into a world of guilt-free indulgence with our Healthy Oreo Chocolate Frappe! We've crafted a lower-sugar, lower-calorie version that doesn't skimp on flavour. Imagine the classic Oreo cookie charm blended with the rich delight of a chocolate frappe. Cool and creamy, it features sugar-free vanilla ice cream, Chocolate Glow Shakes, and a drizzle of melted chocolate. Topped with crushed Oreo for that iconic twist. Treat yourself to this sip of bliss and enjoy every nourishing, delicious moment!
INGREDIENTS
1/2 cup cold water
1 cup ice cubes
2 scoops Chocolate Milkshake Glow Shakes
2 scoops sugar free vanilla ice cream
2 Oreo cookies
1 crushed Oreo + 1 tsp melted chocolate to drizzle
METHOD
Add everything to a high speed blender and blend until thick and creamy.

Pour into a large glass, top with the crushed Oreo and melted chocolate. Enjoy!