Pumpkin Spice Truffles
Posted October 2022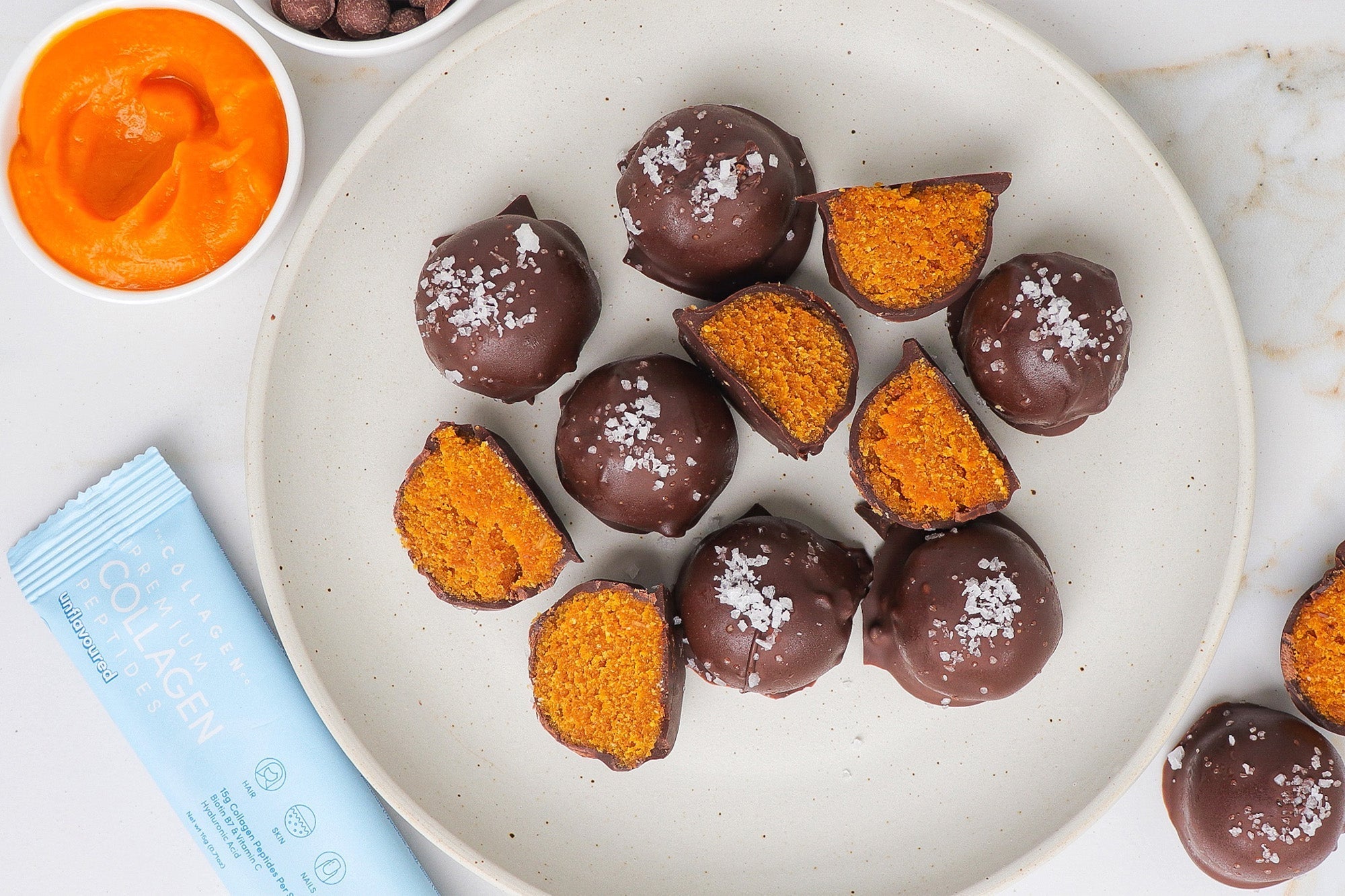 The easiest halloween treat! If you're a fan of pumpkin spice lattes, you will absolutely love this healthy truffle recipe. Not just healthy, but also with big beauty benefits... with added collagen for healthy hair, skin, nails and joints.
Gluten Free | Grain Free | Paleo | No Bake
Makes 10
Ingredients
1/4 cup pumpkin puree
1/4 cup almond butter
2 tbsp maple syrup
1 tsp vanilla extract
3 tbsp coconut flour
2 scoops Unflavoured Collagen
1/4 tsp cinnamon 
1/4 ground ginger
1/8 tsp nutmeg
1/4 tsp salt
100g chocolate, melted
METHOD
Add everything except the chocolate to a bowl and mix well to form a dough.

Use a cookie scooper to form the mixture into 10 balls.

Melt the chocolate in 30 sec increments until runny.

Dip the balls into the melted chocolate and cover completely. Sprinkle with salt if desired*.

Refrigerate for 20 mins and enjoy!